AN INVITATION TO GENEROUS GIVING
The holidays are just around the corner, and God has been tugging on my heart, inviting me to invite every precious one of us to become generous givers – filled up, spilling over, poured out, leaning longer, deeper, and ever more into Jesus. 
Many of you know that four of our five adult kids and I have significant, life-altering chronic illness. Our 27-year old son has been fully medically disabled for several years. Withdrawing him from college was one of the most unexpectedly heartbreaking experiences of my life. I cried (sobbed, actually) through every encounter that day. We had worked with Sam's medical team for nearly five years to get him strong enough to go to college.
By October of his first semester Sam's health had plummeted and he had to come home. A little over two years later, we filed for permanent medical disability. In less than three weeks, Sam was approved. No questions. No denial. No appeals. Based on his application, Sam was "fast-tracked," both a blessing and a stark reminder of just how sick he is. 
CAN GENEROUS GIVING BE INSPIRED BY CHRONIC ILLNESS?
How does my son's health, specifically, and chronic illness in general, impact my personal decision to become a generous giver? 
Because it affects every decision of every day — every activity, every meal, every choice of every single, blessed day for the past decade. Five years ago, chronic illness grew from the marrow of our family's lives into a growing ministry and mission. For more than 1800 days, I have chosen to invest my time, energy, skills, abilities, words, photography, possessions, prayer, and my husband's hard-earned money into the life-giving ministry of Chronic Joy.
WHY DO I GIVE GENEROUSLY?
I do it for my kids. I do it for me. And I do it for every precious one of us affected by chronic illness and mental illness, chronic pain and disability. This is not an easy journey. Many on this road are lonely, isolated, and in desperate need of hope and community. As the Body of Christ, we can do better. We have to do better.
Chronic Joy is a hope-filled, purpose-filled, worth-revealing, joy-inspiring step in the right direction.
My dear friend, Pamela Piquette (executive director and co-founder of Chronic Joy) and I linked hearts, hands, and lives on January 1, 2016, when we stepped out in faith and offered our little loaves and fish, learning to lean into God's plan for Chronic Joy. As we look back across the years, we're amazed at what God has done. In less than 60 months, we've published five books, launched a beautiful website with dozens of pages, nearly a hundred free printables, thousands of beautiful images, and hundreds of curated resources. We've spoken at churches and retreats, we've been interviewed by an international magazine, our local TBN, the Consileum podcast, and Our American Radio Network.
Chronic Joy has a hands-on Board of Directors, an advisory council, and some incredible volunteers from across the US and around the world, but we don't have a single paid staff person. Pamela and I don't take a salary, and we use our personal MacBooks, wi-fi, software, printers, cameras, and cell phones to facilitate the day-to-day business of running this ministry.
Little by little, we've each carved out "office space" in our homes, personally purchasing or repurposing desks, chairs, bookshelves, dividers, and closet space. Our oldest sons have generously donated hundreds of hours of time and their considerable talents in photography, graphic design, programming, system maintenance, and security.
WHY DO WE GENEROUSLY GIVE AND SERVE WITH CHRONIC JOY?
We do this because God called and we simply couldn't say no, though at the time, we had no idea what that would mean.
MORE THAN HALF THE WORLD'S POPULATION
As we rounded the bend into year two, we (together with our husbands) began to donate monthly to support the mission of Chronic Joy.
Why?
Because the work we do is desperately needed. More than half of the world's people – 60% – live with one or more chronic illnesses. 1 in 5 have mental illness. 1 in 7 parent a child with chronic illness, 4 in 10 spend 24 hours/week caring for someone with chronic illness, and 36% provide care for a parent over age 50. Chronic physical and mental illness affects more than half the world's population.
Let those six words sink in for a minute — more than half the world's population.
God has called Chronic Joy to minister globally, something both humbling and amazing. Who are we that God has chosen us?
Pamela and I are middle-aged women, wives and mothers, Pamela is a grandmother, we are sisters, daughters, aunts, neighbors, friends, and unpaid co-workers — and we live with significant, life-altering chronic illness and staggering medical bills. Our husbands work hard to support us, and in my family, my husband works hard to support our medically-dependent adult children too.
Yet in spite of it all — or maybe because of it all — we are also called to be generous givers.
GOD LOVES A CHEERFUL GIVER
In 2 Corinthians 9:7, the apostle Paul, speaking to the believers in Corinth said, "Each of you should give what you have decided in your heart to give, not reluctantly or under compulsion, for God loves a cheerful giver."
We give because this work matters.
Chronic Joy swings wide the door, offering a warm and honest welcome to an often marginalized, weary, and overlooked community. We understand the grief and loss associated with chronic illness, and we long to extend an invitation to radical hope and compassionate change, where people always come first.
Every day, we pour out, because it matters. Every life affected by chronic physical illness, mental illness, chronic pain, and disability matters.
Every single precious life matters.
Matthew 6:21 reminds us, "For where your treasure is, there your heart will be also."
TREASURE
We are the treasures of God, created by His hand, breathed into life, chosen, forgiven, redeemed, delighted over with singing, and bearing the image of the King.
All are invited.
Sometimes, through that invitation, lives are changed, not by us, but by God through us, and sometimes we're blessed to hear how:
"I just found this [Facebook] page tonight and it is a gift from God. How wonderful to connect with others through Jesus Christ and to be able to see and care about the invisible illness that others must carry." Lynn G.
God is inviting each of us into community and He is inviting us to give — freely, abundantly, joyfully, and generously of our time, talents, gifts, abilities, prayer, possessions, and money — for it is in giving we discover the blessing.
WE ARE ALWAYS BETTER TOGETHER
"Together" has become one of Pamela's favorite words. "Together" we are community. "Together" we are the Body of Christ on earth.
"Chronic Joy," wrote Shelly E, "is an oasis of hope."
Dear Friends, the doors are open, the table is set, and you are cordially invited. Will you join us?
Investing in Chronic Joy is a heart-call to fill up and pour out — to give generously — with open hands and open hearts, to lean a little deeper, a little further, and a little more into Jesus, the most generous Giver of all time.
Jesus left the unfathomable riches of Heaven to be clothed in flesh, born into a fallen world, raised by a young and inexperienced mother and her faithful husband.
Then He did the unimaginable.
Jesus took on the sins of the world. Can you imagine the horror – the guilt, the shame of all the sin in the world? Can you imagine the sacrifice – an excruciating death on the cross, a three-day descent into Hell, complete separation from His Father?
Unmatchable, immeasurable, outrageous giving!
LAVISH, EXTRAVAGANT GIVING
Jesus gave it all. That's why generosity matters. That's why we're asking you to link arms and hands and hearts with Chronic Joy.
2 Corinthians 8:2 says, "… they gave as much as they were able, and even beyond their ability."
John Wesley famously said it like this:
Do all the good you can,
By all the means you can,
In all the ways you can,
In all the places you can,
At all the times you can,
To all the people you can,
As long as ever you can.
God is inviting each of us to be generous givers.
"Alone we can do so little," wrote Helen Keller, "together we can do so much."
Will you join us?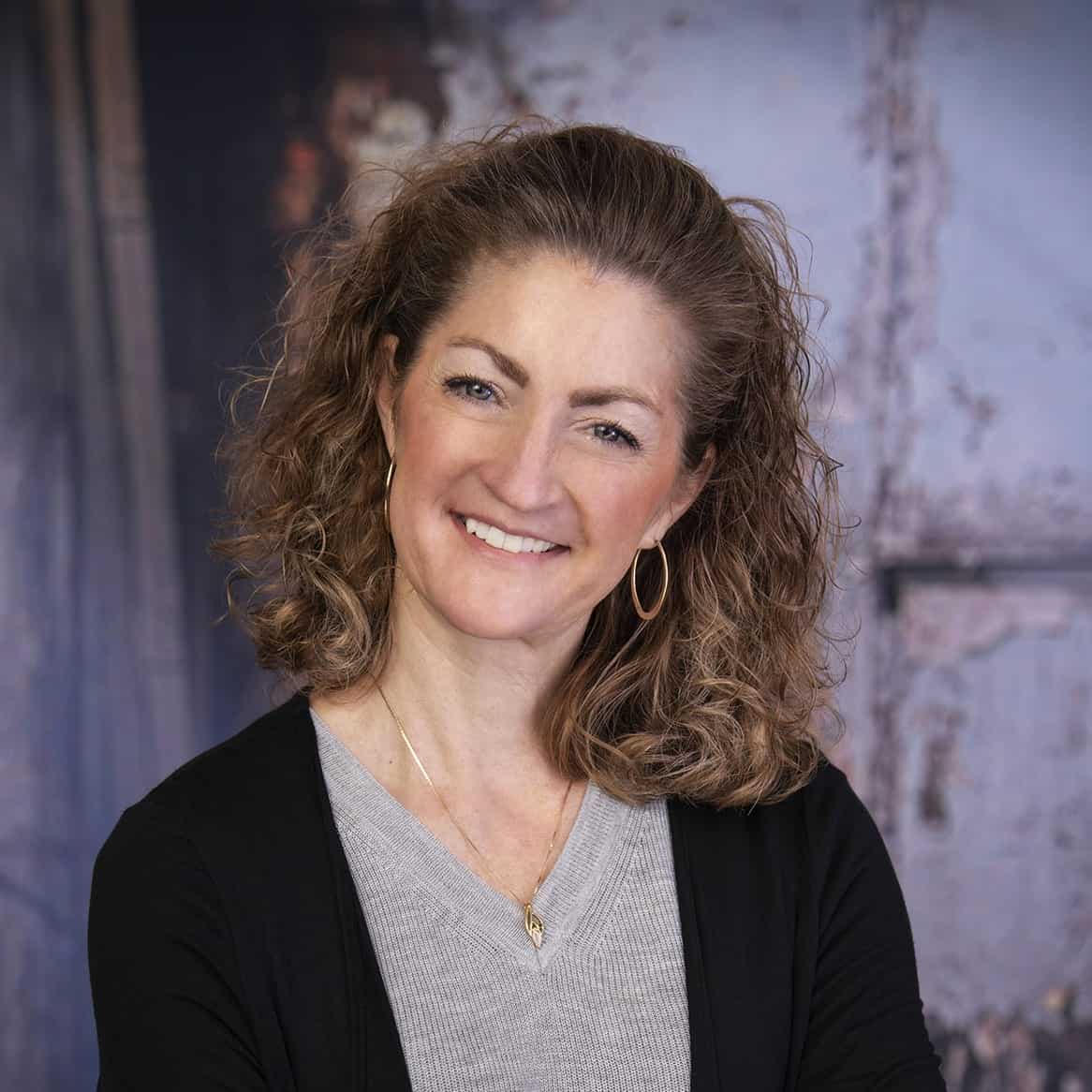 Cindee Snider Re
Author, Photographer, and Co-Founder at Chronic Joy®
Cindee is wife of the man she loves most in this world, mama of five world-shaking creatives (19-27), author of Discovering Hope, Finding Purpose, Embracing Worth, and I Take You in Sickness and in Health, photographer, craver of quiet, lover of cotton, denim, Jesus and tea, and co-founder of Chronic Joy®. Cindee and four of her five kids have Ehlers-Danlos, dysautonomia, intractable migraine, and myriad co-existing conditions through which they're learning the deeper the valley, the greater their capacity for joy.