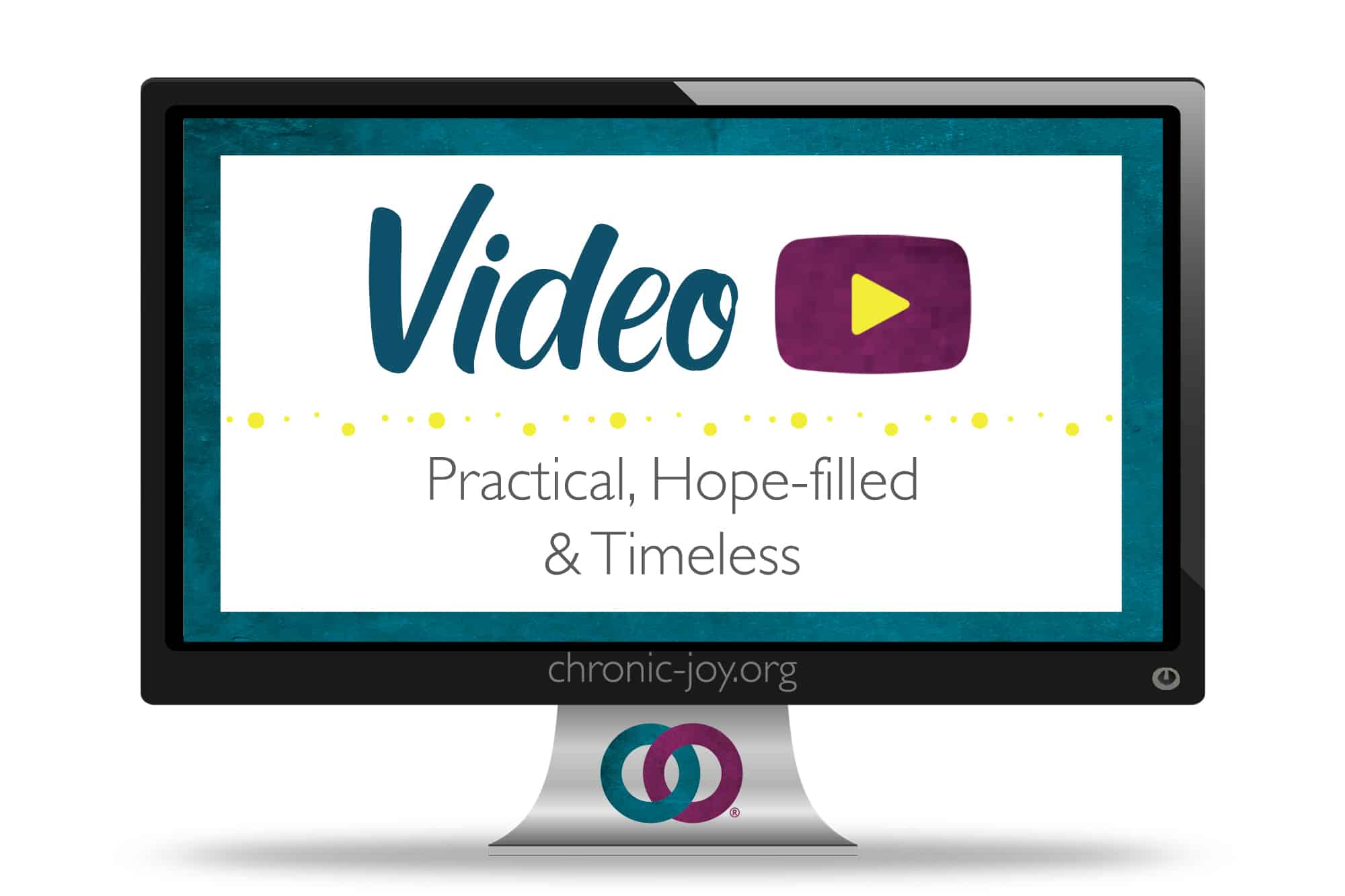 Video
Practical, Hope-filled, and Timeless
Love One Another – A Step of Faith
(Galatians 5:13b)

Bring your nothing. God wants to take our nothing and make it into something beautiful for His Kingdom. Let's "…serve one another humbly in love." (35 minute message followed by Q&A)
WELCOME. YOU'RE INVITED.
An invitation to Discover Hope, Find Purpose, Embrace Worth and Encounter Joy. Find awareness tools, community connection and a wide range of faith-based educational resources. (Approx. 2 minutes.)

A JOURNEY WE'RE ON TOGETHER
"Shifting the idea that there's more to life than just illness. We can still find joy and beauty right in the midst of pain." Pamela Piquette
INVISIBLE ILLNESS
"People with chronic illness often feel isolated and alone and truly invisible." Pamela Piquette

I was part of the living hope conference [Diamonds 2019] and [Pamela] your sessions were awesome. You have a gift for speaking and I was sad when your session time was up! Thanks for being a blessing.
I just wanted to write to say thank you so much for all that you did during the conference [The Living Hope – Diamonds 2019]. I loved listening to you, and found you extremely encouraging. I've also just received the book [Discovering Hope] you sent to me, and cannot wait to start reading it. Thank you for all you do at Chronic Joy ministries and I'm blessed to have found you.

STORY MATTERS
Story matters. My story. Your story. Story is essential to who we are. It's how Jesus taught and it fills the pages of Scripture. Why? Because story has the capacity to change our lives. (Approx. 11 minutes)
If you have 9 minutes, we have an incredible story for you – a story simultaneously just beginning and decades in the making.
Thank you so much for the incredible message you shared yesterday with our women. (And doing it sick to boot!) It was so inspiring and as always your presentations are always so amazingly articulate and God focused. And, we're honored that you would plug JBU like you did. Thank you for being a part of the conference.

Chronic Joy Ministry's President and Co-Founder, Pamela Piquette shares at Oakwood Church in April 2018. Approximate length: 40 mins.
Pour yourself a cup of coffee and enjoy TBN's Joy In Our Town interview of Chronic Joy Ministry's President and Co-Founder, Pamela Piquette.

Jill Briscoe, international speaker and author of over 40 books sits down with Chronic Joy to talk about 2 Corinthian 12:7-10 – Paul's thorn and saying "yes" to God's "no."