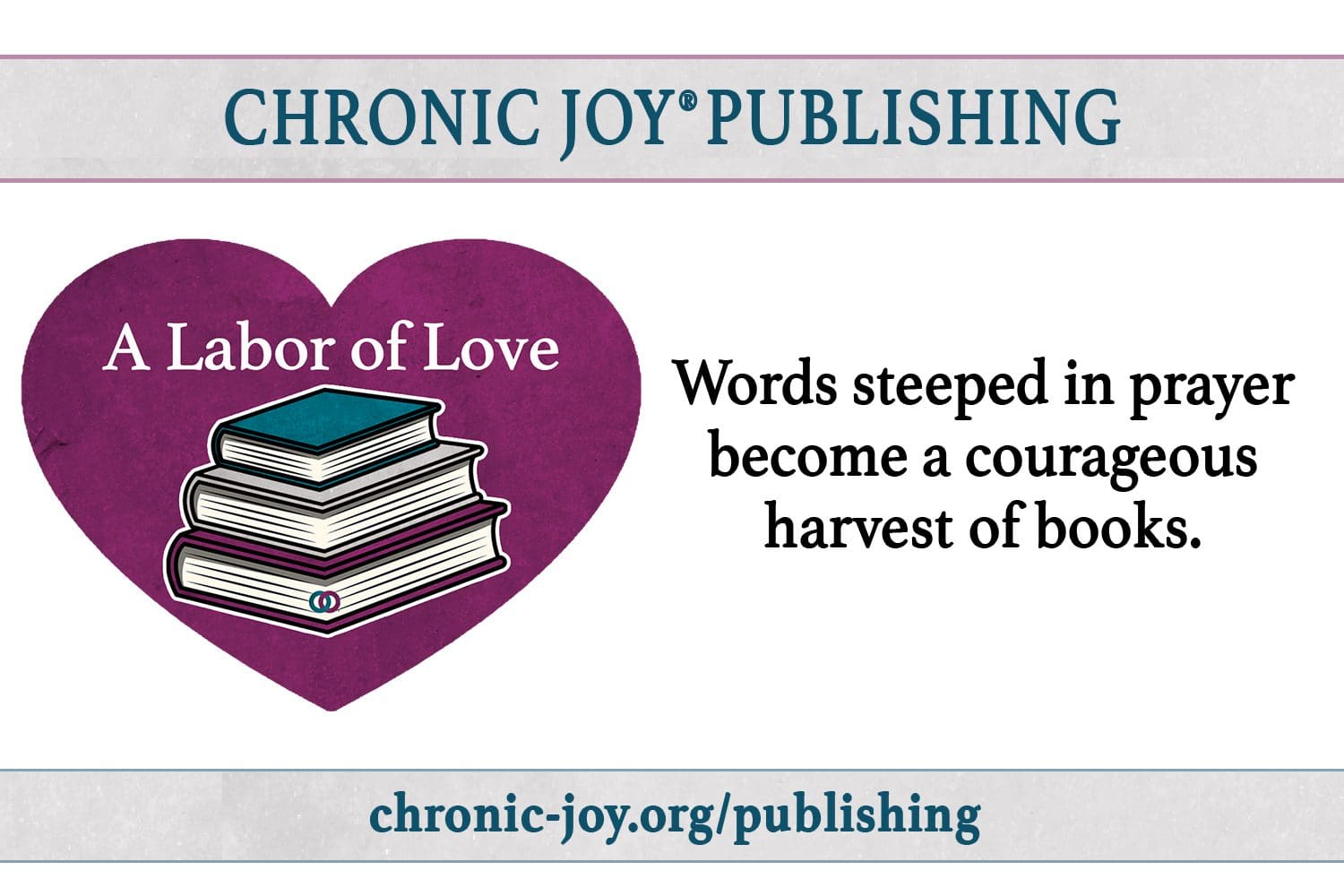 Chronic Joy® Publishing
A Labor of Love
Words steeped in prayer become a courageous harvest of books.
Are you struggling? Wounded? Suffering? Lonely? Fraying at the edges? You are not alone. Step into a new journey through illness with Jesus, and discover just how radically, perfectly you are loved.
THRIVE STUDY SERIES
Learn to thrive in a life affected by illness and pain!
The Thrive Study Series invites you to discover the imperishable hope rooted in Christ alone, God's precious purpose for your life, your enduring, God-ordained worth, and the deep and abiding joy of the Lord. 
Chronic Joy Publications
Your love offering makes it all possible.