Sharing Christ's Comfort
When the glorious sunshine fell across my face, I felt the comfort of Christ flowing over me. When the excruciating head pains began to lift, again I felt the comfort of God so near. I longed to share that comfort with my loved ones, so I sent them notes of praise to our Lord.
What about the other days, when my hands are swollen and throbbing with RA pain? What happens when fatigue and weakness have forced me to be housebound for days? Is there any comfort then?
The Miracle of Grace
A miracle of grace has touched my life when I've asked God to give me the strength to share His comfort–when I've asked Him to remind me of His faithfulness in days of struggle. It is then that He lifts my fingers and sets a Psalm on my lips. What felt lifeless and useless only moments before suddenly moves in the rhythm of His Spirit's Grace. Then the comfort that I so longed to share with another becomes a gift of mercy upon my own suffering. It is the paradox of God's comfort: as we give His comfort, we also receive His comfort.
For just as we share abundantly in the sufferings of Christ, so also our comfort abounds through Christ. (2 Corinthians 1:5)
The Sufferings of Christ
Those of us who walk this chronic illness pathway share a fellowship that we may not have known had we remained healthy. We enter into the sufferings of Christ when we allow His Spirit to join us in His own deep comforts also. We may not be able to explain His bond of comfort, and yet we can share it. Sharing a word of hope in the darkness with another sufferer is from HIS comfort. When we share a Psalm from within the place of pain, it is from HIS comfort. When we speak even a thought of blessing as we look up from our own wounding, it is from HIS comfort as well.
Please join us in this prayer prompt. As you pray through these four prayers, one for each week of the month, may you see our Lord's comfort overflowing. We have been so blessed to share the comfort of Christ.
PRAYER #1
Praise be to the God and Father of our Lord Jesus Christ, the Father of compassion and the God of all comfort, who comforts us in all our troubles, so that we can comfort those in any trouble with the comfort we ourselves receive from God. (2 Corinthians 1:3-4)
Dear Father,
We come before You with heavy hearts as we see so many hurting souls in our world now. Thank You for showering Your compassion over us—for giving us the gift of Your Son, Jesus the Messiah. Would You help us to share the comfort that You have given to us? We long to pray for our dear ones. We ask You to meet them in any trouble they are walking through today. Praise the name of our Lord Jesus, our true and full comfort.
In Jesus' name we pray,
Amen. 
PRAYER #2
Blessed are those who mourn, for they will be comforted. (Matthew 5:4)
Dear Lord Jesus,
Thank you for seeing into the deep places of our hearts where we are mourning so deeply. We have seen so much death in our world and have felt so much pain in our lives. We are so weary and worn. Yet you have called us BLESSED in this very place. The comforts of this world will not bring us blessing. Only you, our faithful Lord and Savior, can bring us the blessing of true comfort. We bow here and give you our mourning. Help us to receive your love today.
In your name we pray,
Amen.
PRAYER #3
Comfort, comfort my people, says your God. Isaiah 40:1
Dear Father God,
Thank you for speaking comfort for us. We are your people, and yet we confess there are times when we cannot see beyond the suffering that fills our days. Help us to see that you are God over every situation, and there is comfort for us in your presence. And now will you help us to share that same comfort you have given to us? Help us to look beyond our own pain to see the pain of those around us. We long to share your grace and love.
In the name of your son, Jesus, we pray,
Amen.
PRAYER #4
Shout for joy, you heavens; rejoice, you earth; burst into song, you mountains! For the Lord comforts his people and will have compassion on his afflicted ones. Isaiah 49:13 
Dear Lord,
We lift our voices to you today, asking for your comfort. And then we look around us, and we are amazed at the songs and rejoicing that we see in your creation. You have brought joy into the earth because you have not left your people alone in their afflictions. Thank you for showing us such compassion through the salvation offered by your son, Jesus. We lift our voices now in rejoicing along with the heavens. Help us to share this joy of your comfort when we see others who are hurting.
We pray in the name of Jesus,
Amen.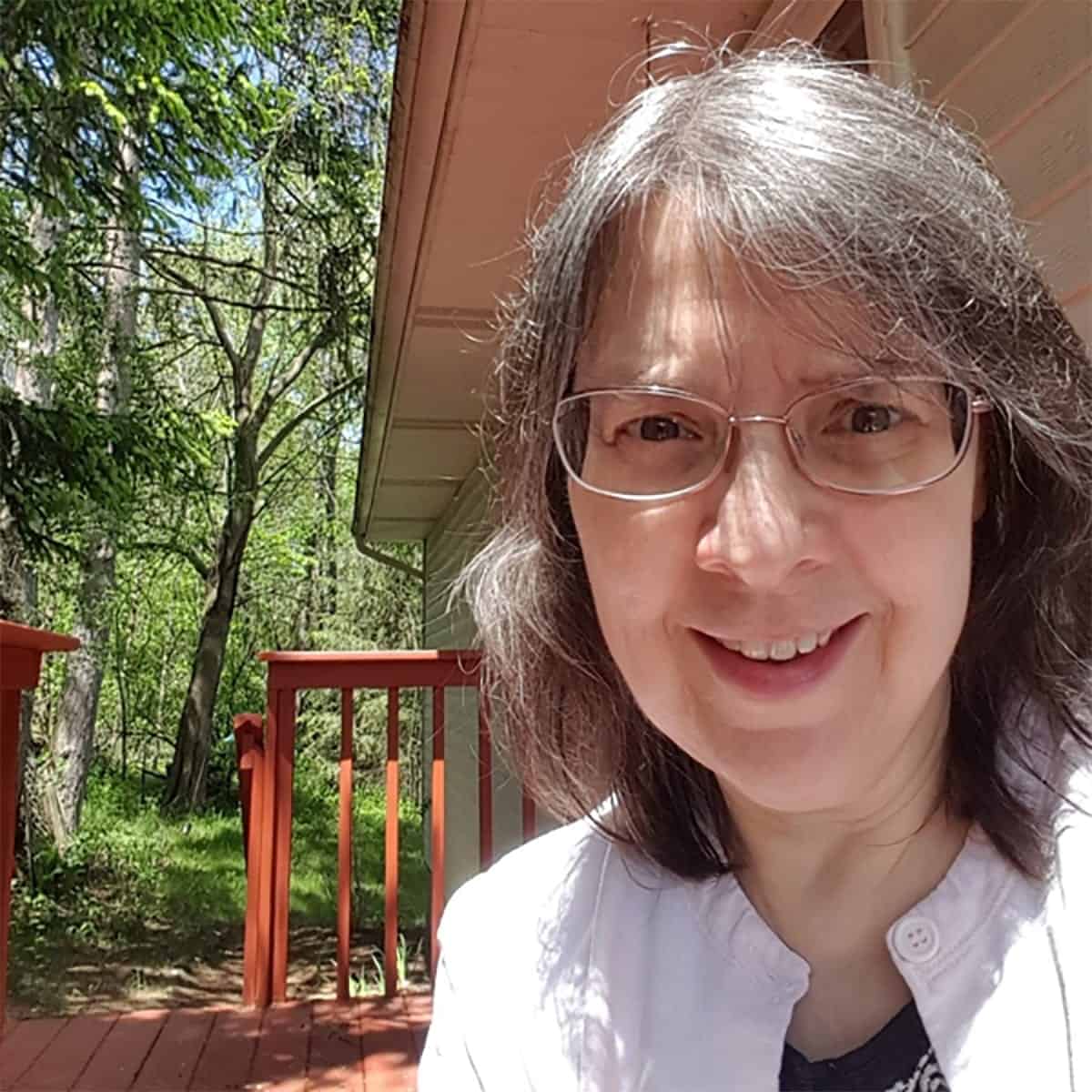 Bettie Gilbert
Chronic Joy Contributing Writer
You can find Bettie blogging from her home in the far north suburbs of Chicago at bettiegsraseasons.com. She is walking forward with Jesus in the middle of her pain and weakness from multiple chronic illnesses. The beauty of nature as well as her family (including nine young grandchildren) are Bettie's joys. She and her husband have been married for over 40 years and take great delight in their weekend coffee breaks together.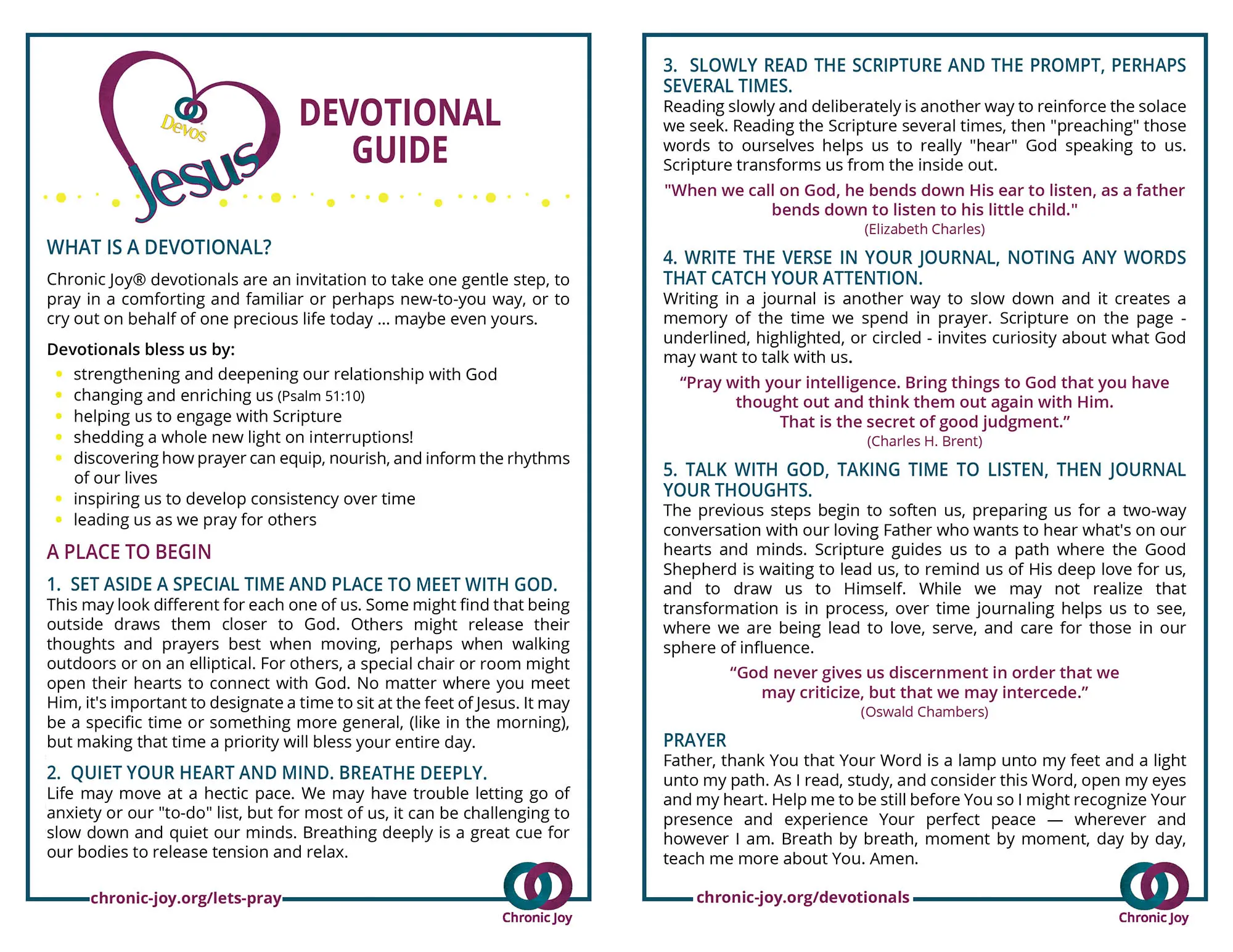 Devotional Guide
Chronic Joy® devotionals are an invitation to take one gentle step, to pray in a comforting and familiar or perhaps new-to-you way, or to cry out on behalf of one precious life today … maybe even yours.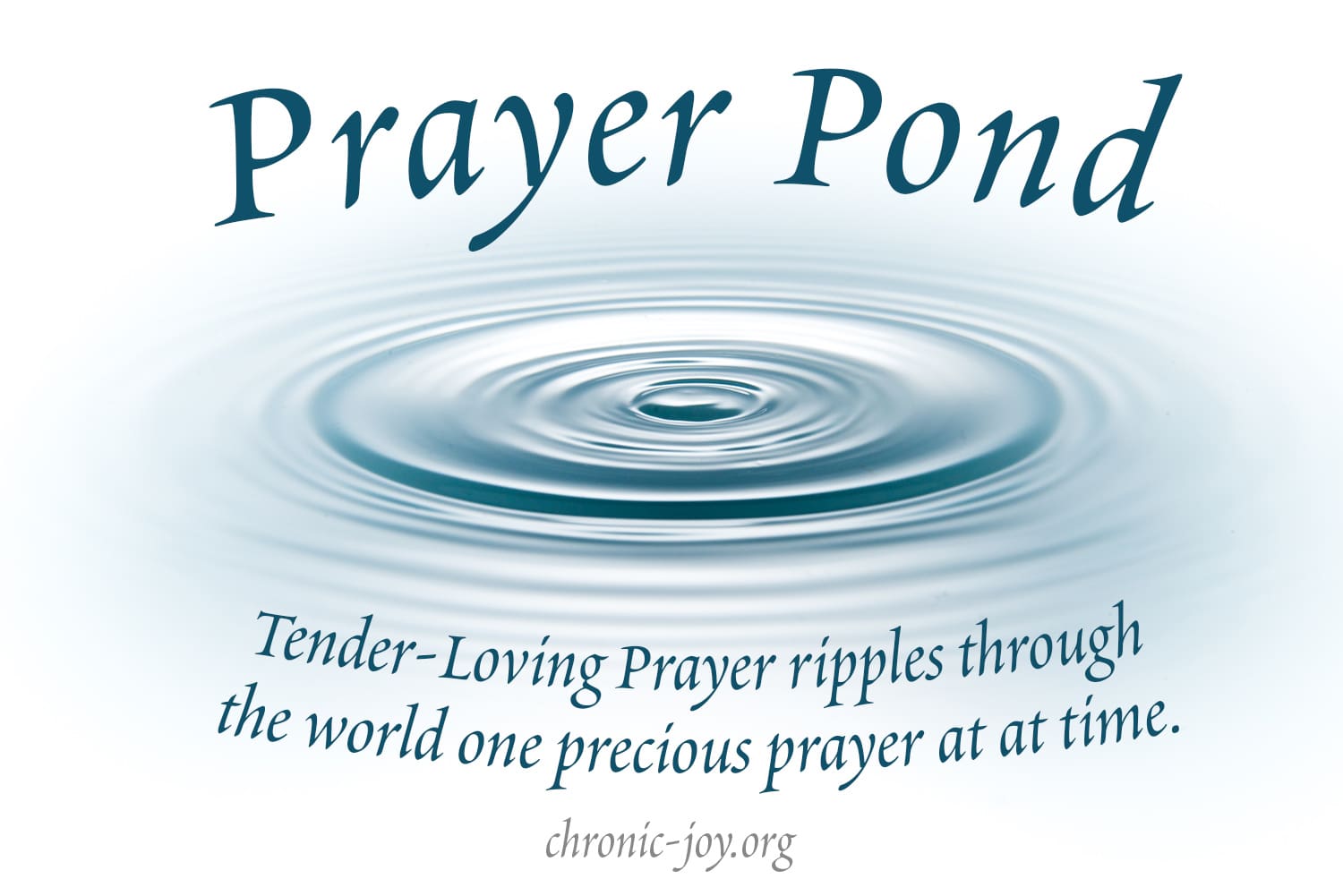 Prayer Pond
You're invited to the Prayer Pond, your safe harbor. This is where you can share your prayer requests, updates, and shouts of praise. Whether a request, praise, lament, suffering, loss, hope, grief, or joy, each prayer ripples far beyond this day and the boundaries of our world. #PrayItForward by praying for others.