A PLACE OF WRESTLING
I was sitting at a table, laptop open, poetry books, hot tea, notebook, and pen spread before me when I saw it, a bright green dot of light dancing at my feet. Half a lobby away sat my son, laser pointer in hand, chuckling. Minutes later, he crossed the lobby, plunked himself in the chair opposite me and propped up his feet.
"So, what's up?" I asked.
"Nothing."
"Uh huh," I laughed, and tried again. "What's going through your mind at this very second?"
"Nothing. Absolutely nothing." Smirk. "If my thoughts were water, my whole mind would be a desert."
I laughed. So did he. But he didn't move. So I waited. And the words came. The fear.
"I have big trust issues with God," he said.
"When did it break?" I asked. "The trust?"
"I don't know."
"When you got sick?"
Tears slipped down his cheeks and he rubbed them away. Silent. He didn't answer, but he didn't have to. I knew. He's been here for awhile in this necessary place, wrestling with God, grieving what was, afraid of what is.
"I don't think about the future," he finally said.
"Ever?"
"No."
"Why?"
"Because I can't see myself there."
And then came the truth.
"I don't think I'll make it there."
Oh … it's hard in this space between diagnoses and trying one more medication, test, procedure, surgery, hoping one more time that things will change, that he'll get well, feel good again.
WRESTLING WITH GOD
Somewhere along this rocky, twisting, unwanted adventure of chronic illness comes a hill, a place of wrestling — with God, with self, with letting go of what was, with learning to embrace what is.
I've stood on that hill. I've been where he is, looking back at what's lost, what's changed, looking ahead toward a life of pain and limitations, and I resigned. I crawled straight into the lap of loss and lay in a heap.
A few months later, a friend asked me to describe my heart in words. My fingers reached for the keys, reluctant to wrestle words from the gray, yet one-by-one they formed and landed on the page in a torrent of tears.
I had resigned. Given up hope. I was afraid to go on and unable to go back.
RELEASING CONTROL • READY FOR SPRING
The words blurred as I finally released control, I didn't have the answers, I couldn't fix this. Surrendering, I opened my hands, opened my heart, grieving what was, finally ready to accept what is. Ready to breathe and live and rejoin the dance.
My son now stands on that hill between resignation and acceptance, wrestling with God and self. Afraid.
But it's OK. Because spring is almost here, hope watered in tears, ready to push through the grief, through those last few, stubborn, dirt-encrusted banks of winter, and burst into light. He's ready, this son of mine, to breathe, long and deep of spring.
See, I am doing a new thing! Now it springs up; do you not perceive it? I am making a way in the desert and streams in the wasteland.  (Isaiah 43:19)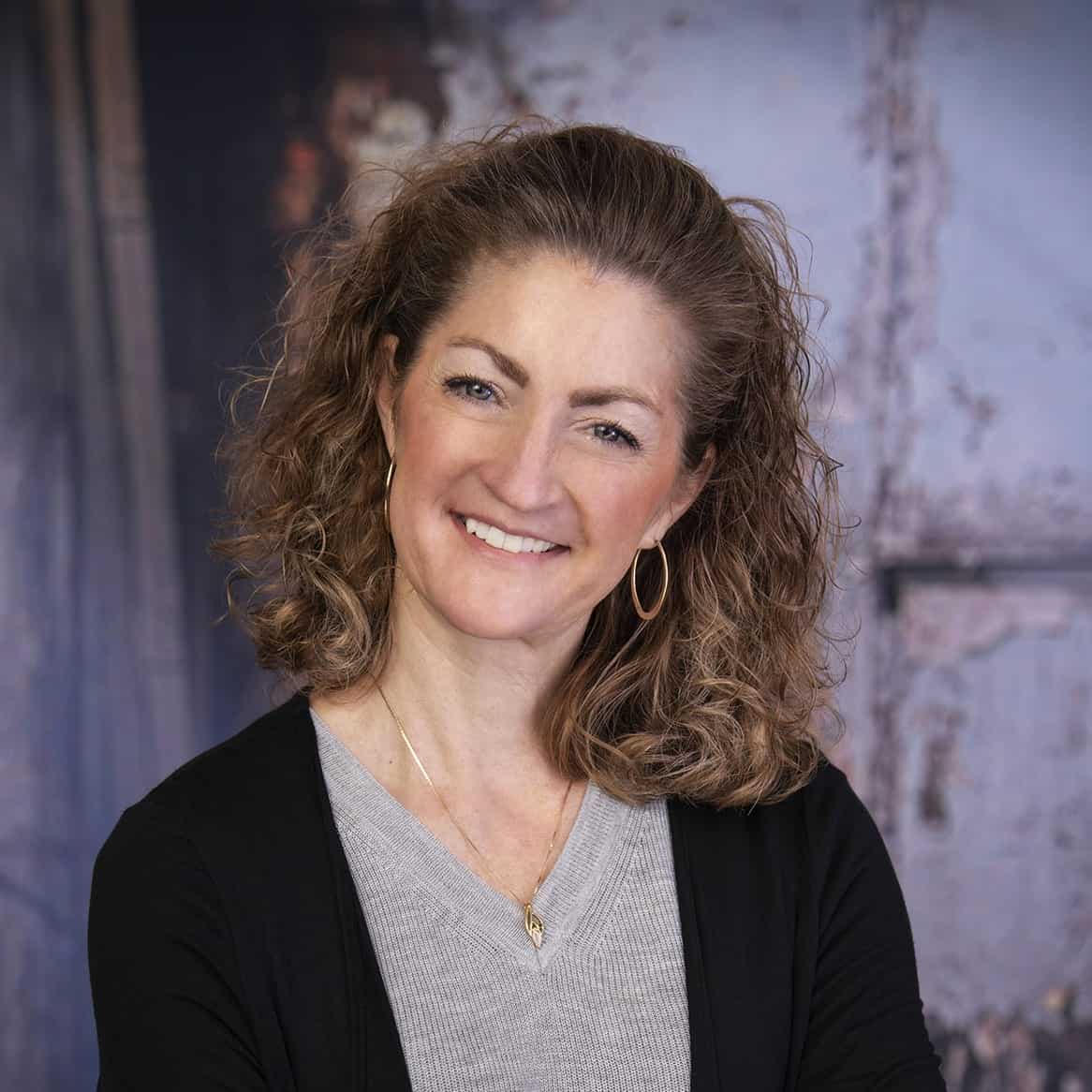 Cindee Snider Re
Author, Photographer, and Co-Founder at Chronic Joy®
Cindee is wife of the man she loves most in this world, mama of five world-shaking creatives (19-27), author of Discovering Hope, Finding Purpose, Embracing Worth, and I Take You in Sickness and in Health, photographer, craver of quiet, lover of cotton, denim, Jesus and tea, and co-founder of Chronic Joy®. Cindee and four of her five kids have Ehlers-Danlos, dysautonomia, intractable migraine, and myriad co-existing conditions through which they're learning the deeper the valley, the greater their capacity for joy.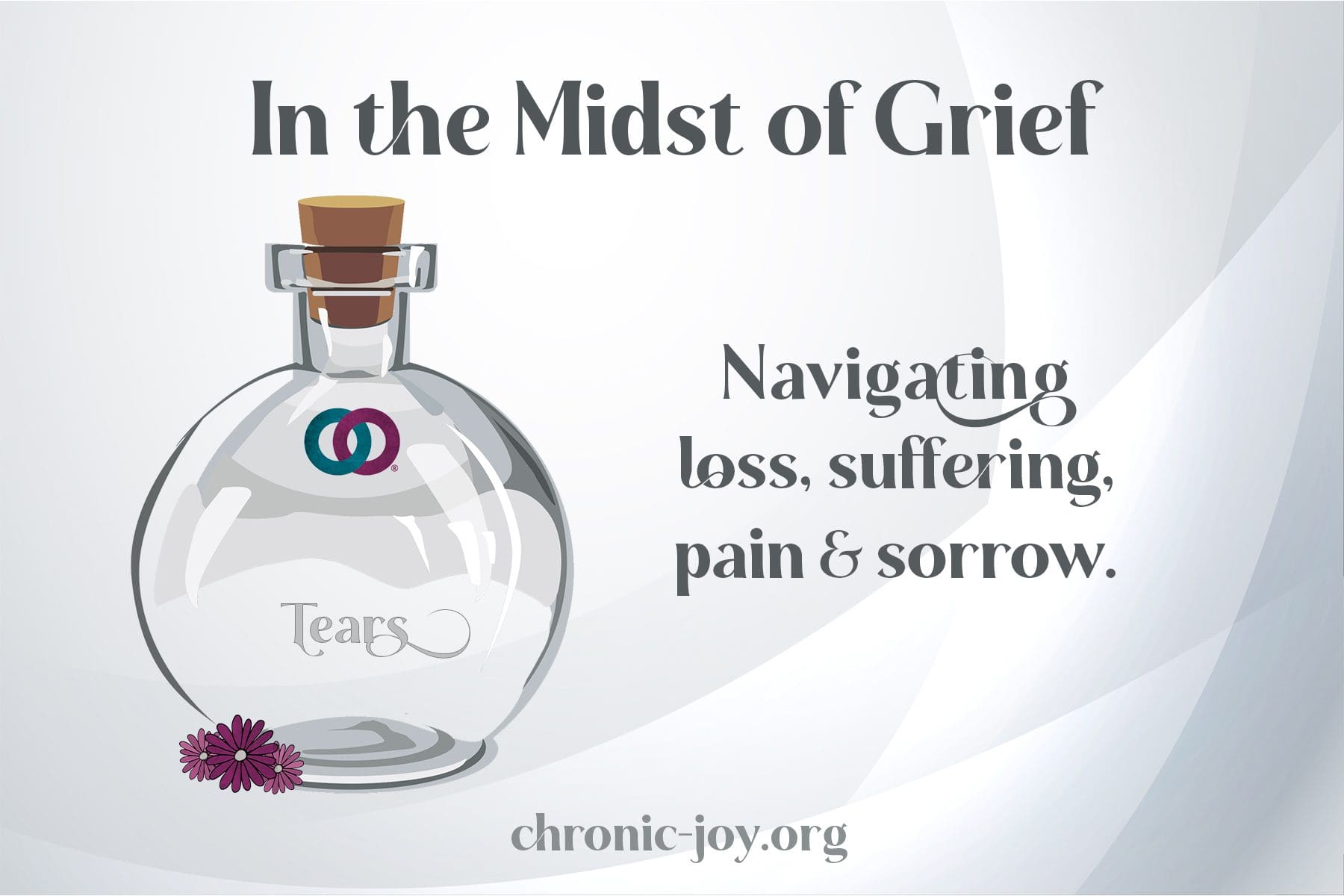 In the Midst of Grief
Navigating loss, suffering, pain and sorrow.
Grief is no stranger to those of us affected by chronic illness, pain, and suffering. While there are no rules for grieving chronic loss, there is a road map and there are fellow travelers ahead and behind us on the journey. Grief often precedes growth.