I wait for the Lord, my whole being waits, and in his word I put my hope. Psalm 130:5
LIVING IN THE MIDDLE
What makes you weary?
What are the circumstances around you that are wearying?
What are some of those things within you — patterns of behavior, habits, inabilities — that weary you?
LIVING IN THE MIDDLE: LOSING OUR GRIP ON HOPE
The problem with weariness is that we aren't where we were, and we are not where we want to be. Life in the middle is hard. We have three kids and when they were younger, they always fought to sit on the end seats. Nobody wanted the middle.
You and I are living in the middle — the middle of a tough year, the middle of a pandemic. I personally don't like living in the middle. The middle is where hope is tested, where we feel most hopeless, where our thinking gets stuck, seemingly on a constant repeat:
My situation will never get better.
I have no future.
No one can help me.
I feel like giving up.
It is too late now.
I have no hope.
I will never be happy again.
Hopelessness is losing confidence that my situation will ever get better; we become convinced that it cannot end well. In America today the depression and suicide rates are skyrocketing because we have lost confidence in the future.
The middle is the space where one looks for clarity but gets confusion. There is a longing for things to be resolved and fixed, but we are left with the pieces and no fix. Waiting reminds us that we are not in control.
LIVING IN THE MIDDLE: HOLDING ON TO HOPE IS THE CHALLENGE
The persistent questions in the middle are:
"If God is powerful enough to cause famines and/or abundant harvests, why doesn't He intervene earlier? Why does He wait?"
"If God loves and cares for His people, why is He silent?"
Anxiety always rises in the face of uncertainty, and we are living in very uncertain times. How do we deal with uncertain times?
Hope is the powerful reminder that when times are the darkest and God seems silent and even distant (In fact, God seems against you as your life crumbles and you can't make sense of it.), He is there, because that is the kind of God he is. Hope is holding on to who God says He is and trusting that.
LIVING IN THE MIDDLE: A PLACE TO DISCOVER GOD
The middle is where God reveals Himself. He meets us right where we are; this why we can have hope. It is in the middle that God revealed himself as:
El Elyon, the most high God, to Abraham
El Roi, the God who sees, to Hagar
Jehovah Jireh, the God who provides, to Isaac and Abraham
Yahweh the I Am, the covenant-keeping God who lived in the midst of them, to Moses and the Israelites
Jehovah Shalom, God is your peace, to Gideon
Adonai Tzva'ot, the Lord of Hosts or the God of heaven's armies, to Hannah and Samuel
Yahweh Saboath, the God who fights for us, to David
Yahweh Rohi, the God who is my shepherd, to David as he waited alone tending his sheep
The middle is a place of discovering God.
LIVING IN THE MIDDLE: GOD IS IN THE WAITING
Rick Warren writes, "Because we know God is in this waiting middle place, here are 10 reasons why you can have hope:
My loving Father will never abandon me.
God's power is greater than any problem.
God fits everything into His plan.
God has a greater purpose for my life.
God has promised to meet all my needs.
Jesus died to pay for all I've done wrong.
God will settle the score someday.
God has promised to help me.
Jesus in me is greater than any other power.
This is not the end of the story

."
Living in the middle is where transformation occurs as we actively live out lives that reflect the God we serve. Because His commitment to us is consistent with who He says He is, we are transformed in the way we see ourselves.
Our identity is now in Him, not in our circumstances. We see His fingerprints all over our circumstances. We are transformed as we begin to see Him and know Him in a way that even the angels don't. He is in the waiting.
Wait for the Lord; be strong and take heart and wait for the Lord. Psalm 27:14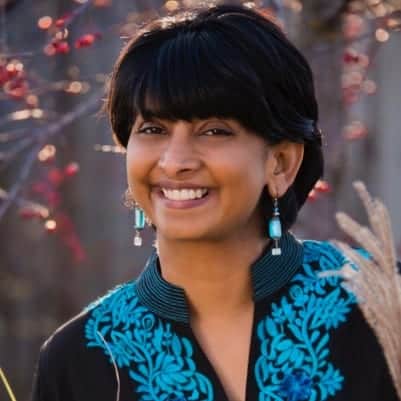 Shanthini Baskaran
Bible Teacher, Counselor, and Speaker
A powerhouse of talent and wisdom, Shanthini grew up in South India, with a deep love for God and world missions. She is a clinical psychologist by training, but a stay-at-home-yet-volunteer-for-everything mom in practice. She is part of the adult discipleship teaching team at her home church, and loves discipling small groups of women -- at church, in prison, and through teaching opportunities at home and around the world.
A mentor and guide to many, Shanthini is constantly learning and loves to share that knowledge with those around her.
She is happiest sitting out in her garden on a warm day with a good book, having dozens of people over for dinner on a Sunday night, or having God conversations over a cup of coffee. She and her husband Vinod have been married for 29 years; they have 3 adult children.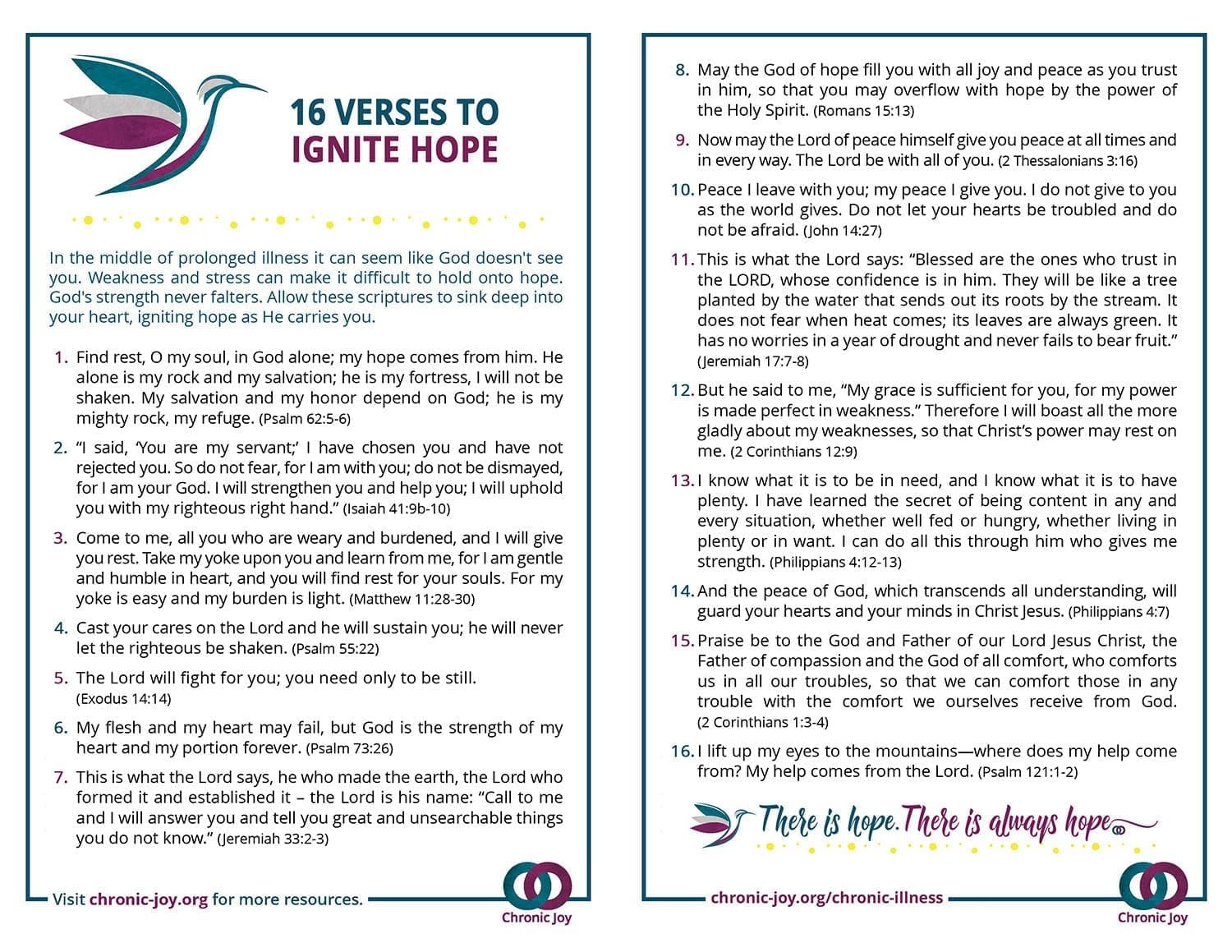 16 Verses to Ignite Hope
In the middle of prolonged illness it can seem like God doesn't see you. Weakness and stress can make it difficult to hold onto hope. God's strength never falters. Allow these scriptures to sink deep into your heart, igniting hope as He carries you.