Make your life a prayer. (1 Thessalonians 5:17, paraphrase)
PRAYER CARE PLAN
At the beginning of the year, many of us make a plan to eat better, exercise more, read our Bibles cover-to-cover, or another resolution. Yet when our initial enthusiasm begins to fizzle, we wonder how to proceed. How many of us have ever considered developing a plan for our prayer lives?
Perhaps what we need most is to sit at the feet of Jesus — but what exactly does that look like? Maybe we've heard about seasons in which others have prayed the names of God or prayed through the Psalms, but what happens when we don't quite know where to begin?
PRAYER IS A PRECIOUS INVITATION FROM GOD
Prayer can also seem complex and uncomfortable. We might feel awkward or tongue-tied. We might not know what to say or even how to say it — and we're not alone. Anxiety over prayer stems from that very first bite of forbidden fruit in the Garden of Eden, the moment everything between God and His creation changed.
Yet His precious invitation stands. "Come."
However we are, wherever we are, with words or without, freshly showered or after days in our pajamas, day or night, God invites us to be with Him.
TIPS FOR PRAYER CARE PLANNING
Throughout the year we highlight different methods of prayer and we hope they will draw you into the Presence of God, not through formulas or specific words or even templates, but through experiencing new ways to think about prayer, to enter in, and to be with Jesus.
We make plans and lists for so many things in life, yet we so often struggle with prayer. Sometimes we need a little nudge to start again; other times we need a fresh approach, a opportunity to learn to lament the hard, or an easy explanation or an invitational guide.
A YEAR-LONG PLAN FOR PRAYER
This is your invitation to begin a month-by-month exploration of prayer. If you find an approach you love and want to linger, do! You'll discover all of our prayer resources under the link: Let's Pray.
CREATIVE WAYS TO PRAY
Axe Head Prayer • Redeeming your spiritual edge. As we open our hands in surrender, speaking honestly with God about where we lost our edge, what feels like loss actually draws us deeper into God.

Breath Prayers • Every breath is an extraordinary gift from God. Every breath is a sacred gift; without it, we die. That's what makes breath prayers so powerful. They connect us to God with every breath.

Devotionals • An Invitation to Nurture and Grow Your Spiritual Life.

Experience the fresh grace of God with Chronic Joy® Devotionals. Take one gentle step today, lift 

one precious life

, pray for one more minute, and discover greater joy in Jesus.

Holy Attention • The Spiritual Discipline of Noticing and Appreciating. Holy Attention, the spiritual discipline of noticing – of being intentionally aware of – God and His creation, draws us into fresh gratitude, recognizing His Hand in every atom of creation.
Lament • Crying Out to God in Pain. Pushing our pain aside, hiding it, or feeling shame because of it, diminishes our human experience. If Jesus wept and cried out in anguish, why do we feel it is somehow faithless to honestly express lament?
Lectio Divina • Savor the Words of Scripture. Lectio Divina is the ancient practice of slowly, contemplatively reading the words of Scripture — an invitation to savor God's Word as we are nourished, fed, and refreshed in His holy presence.
Pray Continually • Closeness with God. To pray continually is to reorient from task to presence – less about constant communication than about abiding presence – leaning into a quiet and tender closeness with God.
The Prayer of Examen • Reflections with God. The Examen is an ancient prayer of reflection, beautiful in its simplicity, which helps us to recognize God in every moment of our lives.
Prayer Journaling • A Touchstone of God's Love. A prayer journal can become a touchstone of God's love and faithfulness, a reminder of His Presence, and a testimony to God's abundant mercy and grace.
Praying the Psalms • God's Prayer Book for His People. The Psalms are filled with raw honesty, calm reflection, and deep wisdom – words we can pray to God when we cannot find our own.
Questions of Jesus • An Invitation to Prayer and Deeper Faith The Questions of Jesus draw us into Scripture, invite us into prayer, strengthen and deepen our faith, and help us to identify what we believe and why.
Show me, Lord • Teach me. Guide me. Are you overwhelmed, weary, discouraged, or unsure of how to live this life you've been given? There are three words you can always pray: "Show me, Lord."
Suffering & Joy • Joy Thrives in the Midst of Suffering. Suffering and joy are two strands of a single fiber. Joy thrives in the midst of suffering, for it is not rooted in circumstance, but is born of the knowledge that God is present in every moment of our lives.
Click on an image to learn more.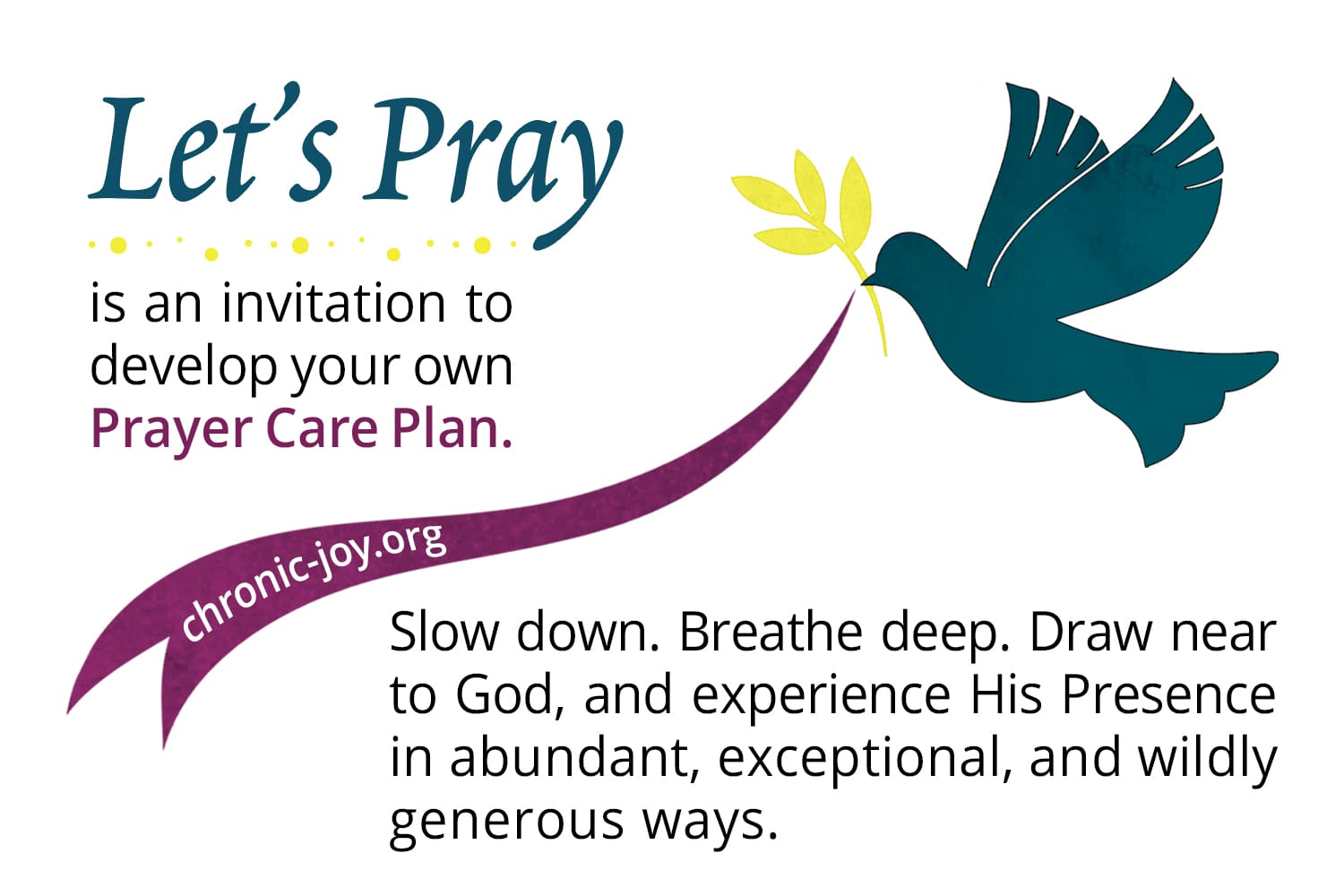 Let's Pray!
Prayer is Precious Invitation from God
Axe Head Prayer
Redeeming your spiritual edge.
Breath Prayers
Connect to God with Every Breath.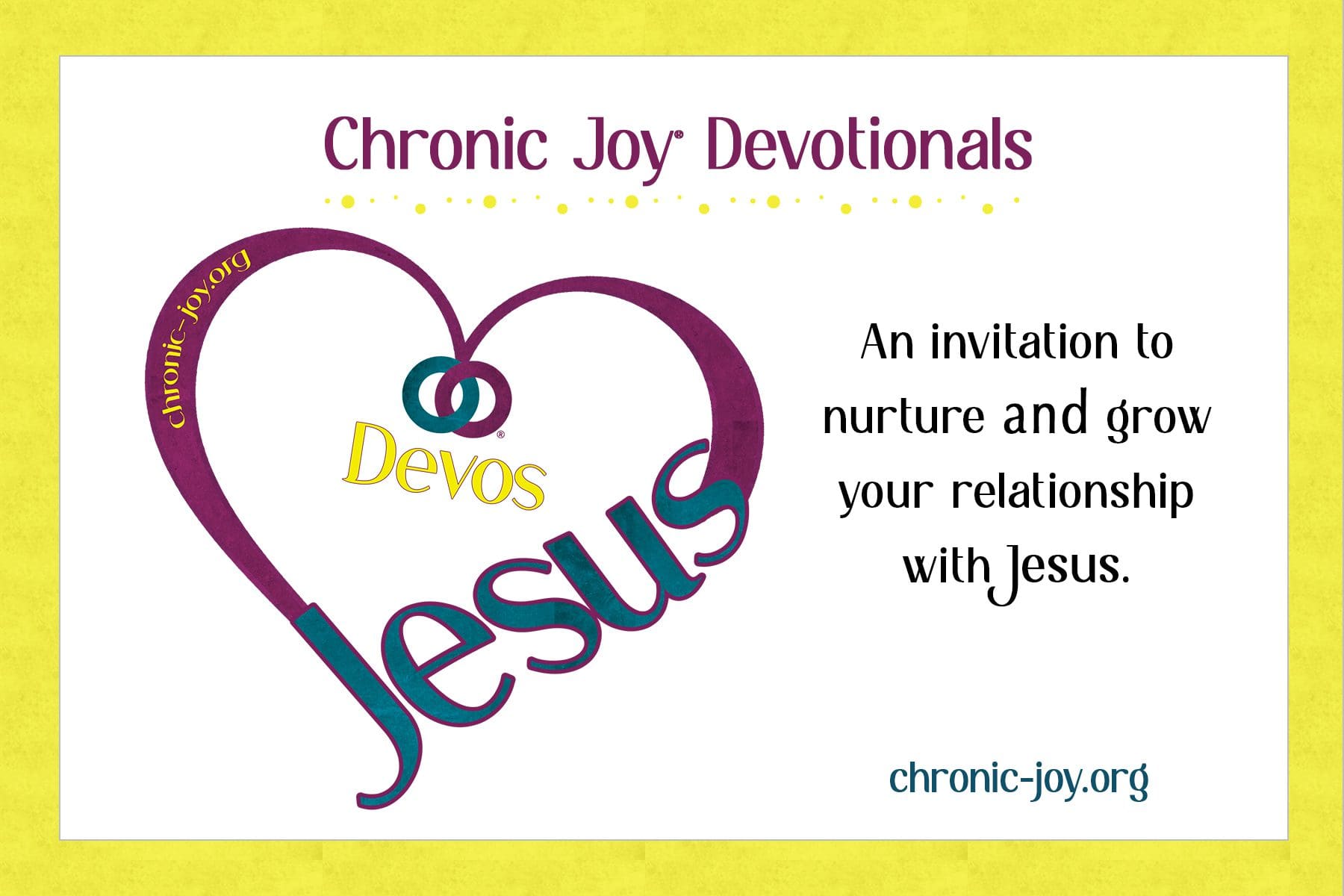 Devotionals
An Invitation to Nurture and Grow Your Spiritual Life.
Holy Attention
The Spritual Discipline of Noticing and Appreciating
Lament
An Honest, Vulnerable Expression of Pain
Lectio Divina
Savor the Words of Scripture
Pray Continually
Closeness with God
Prayer Journaling
A Touchstone of God's Love
Praying the Psalms
God's Prayerbook for His People
The Questions of Jesus
An Invitation to Prayer and a Deeper Faith
Show me, Lord
Teach me. Guide me.
Suffering & Joy
Joy Thrives in the Midst of Suffering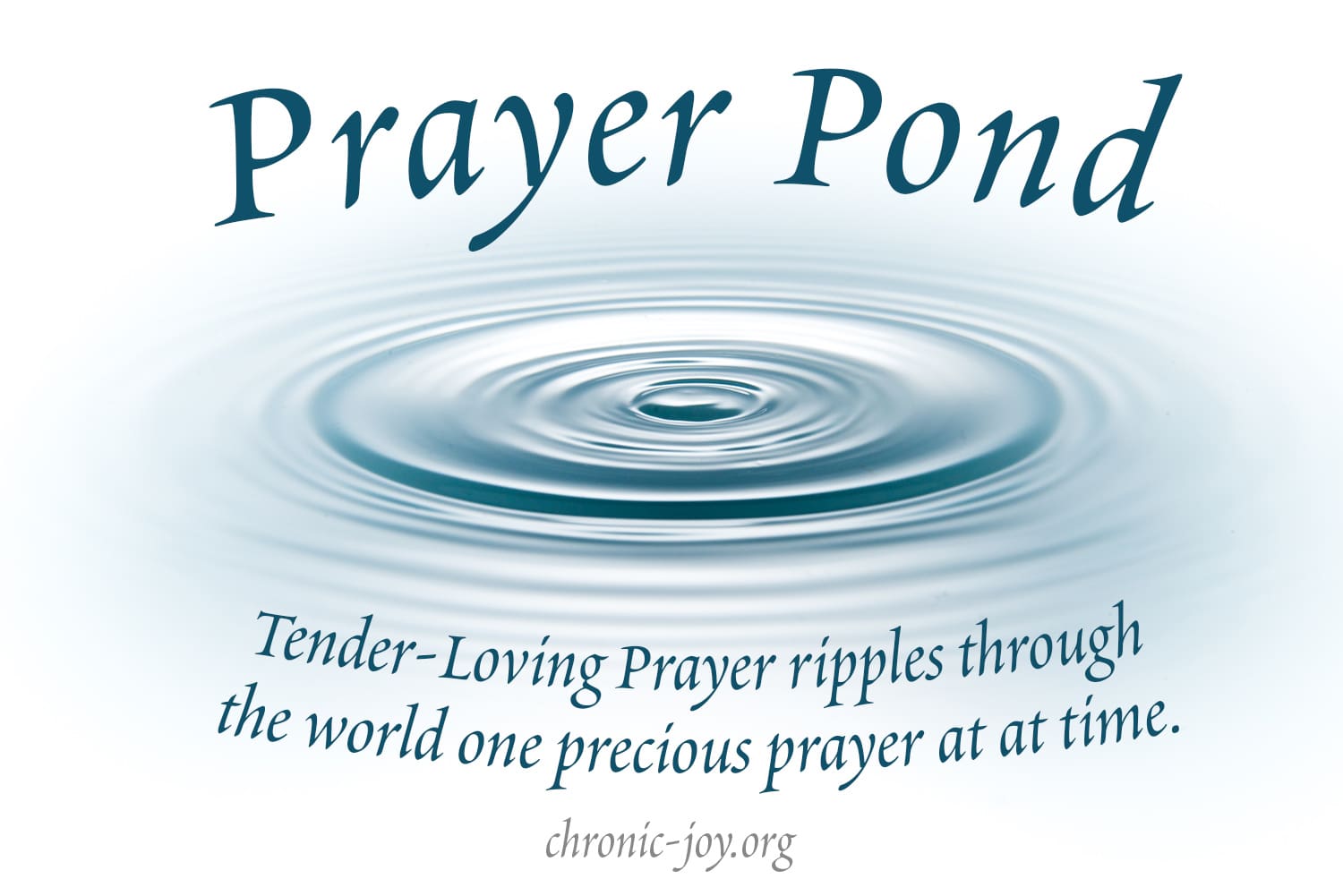 Prayer Pond
Your Safe Harbor for Prayer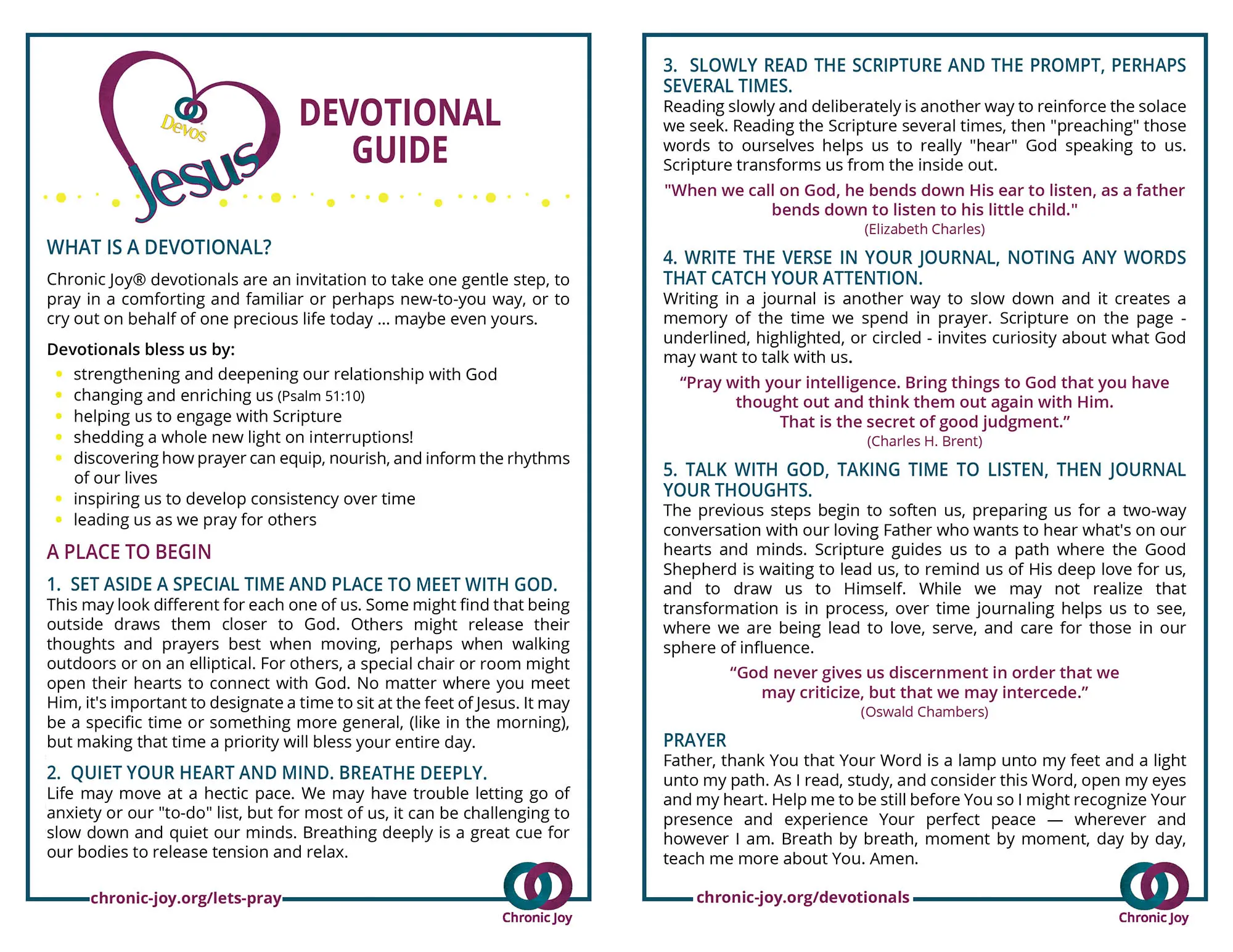 Devotional Guide
Chronic Joy® devotionals are an invitation to take one gentle step, to pray in a comforting and familiar or perhaps new-to-you way, or to cry out on behalf of one precious life today … maybe even yours.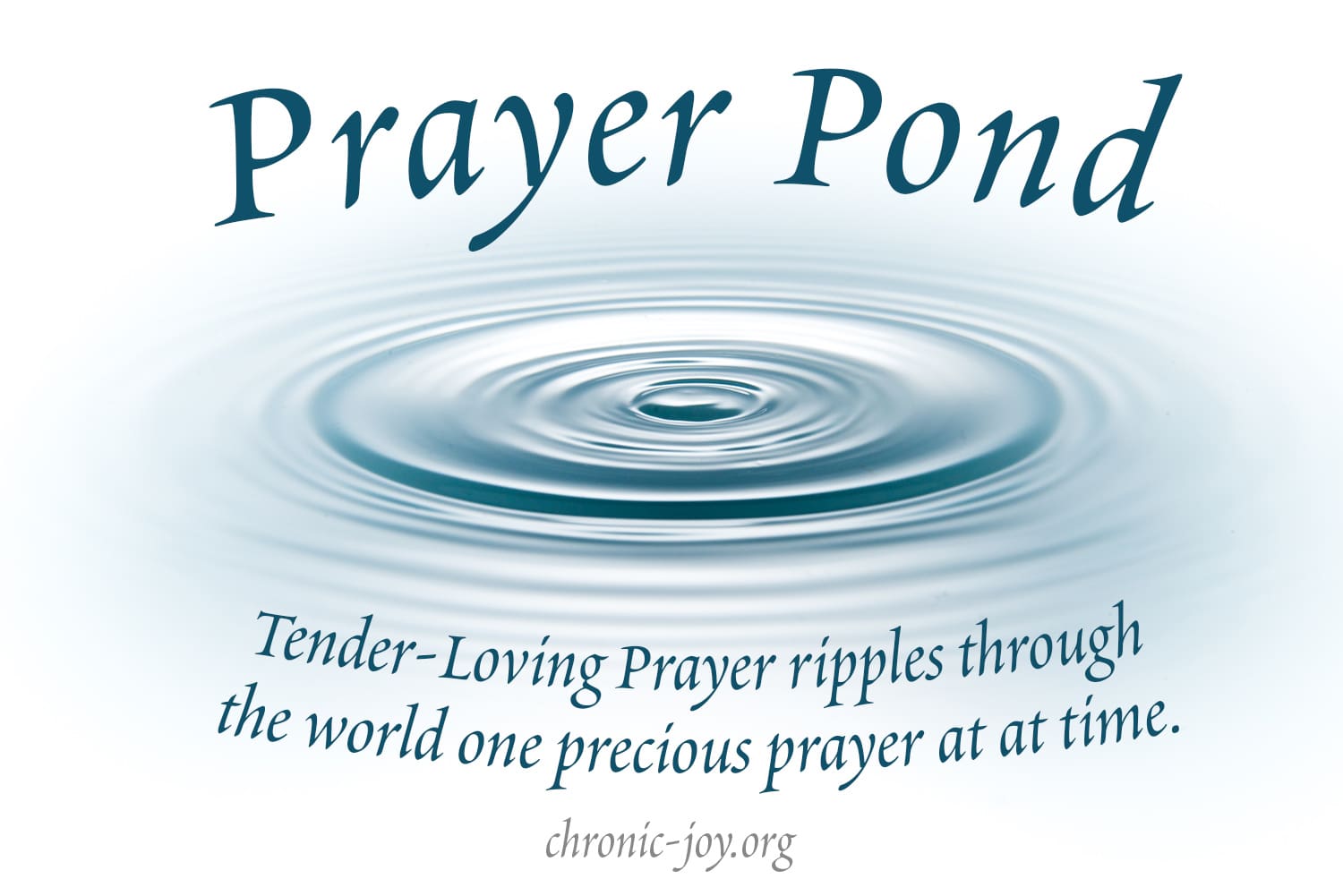 Prayer Pond
You're invited to the Prayer Pond, your safe harbor. This is where you can share your prayer requests, updates, and shouts of praise. Whether a request, praise, lament, suffering, loss, hope, grief, or joy, each prayer ripples far beyond this day and the boundaries of our world. #PrayItForward by praying for others.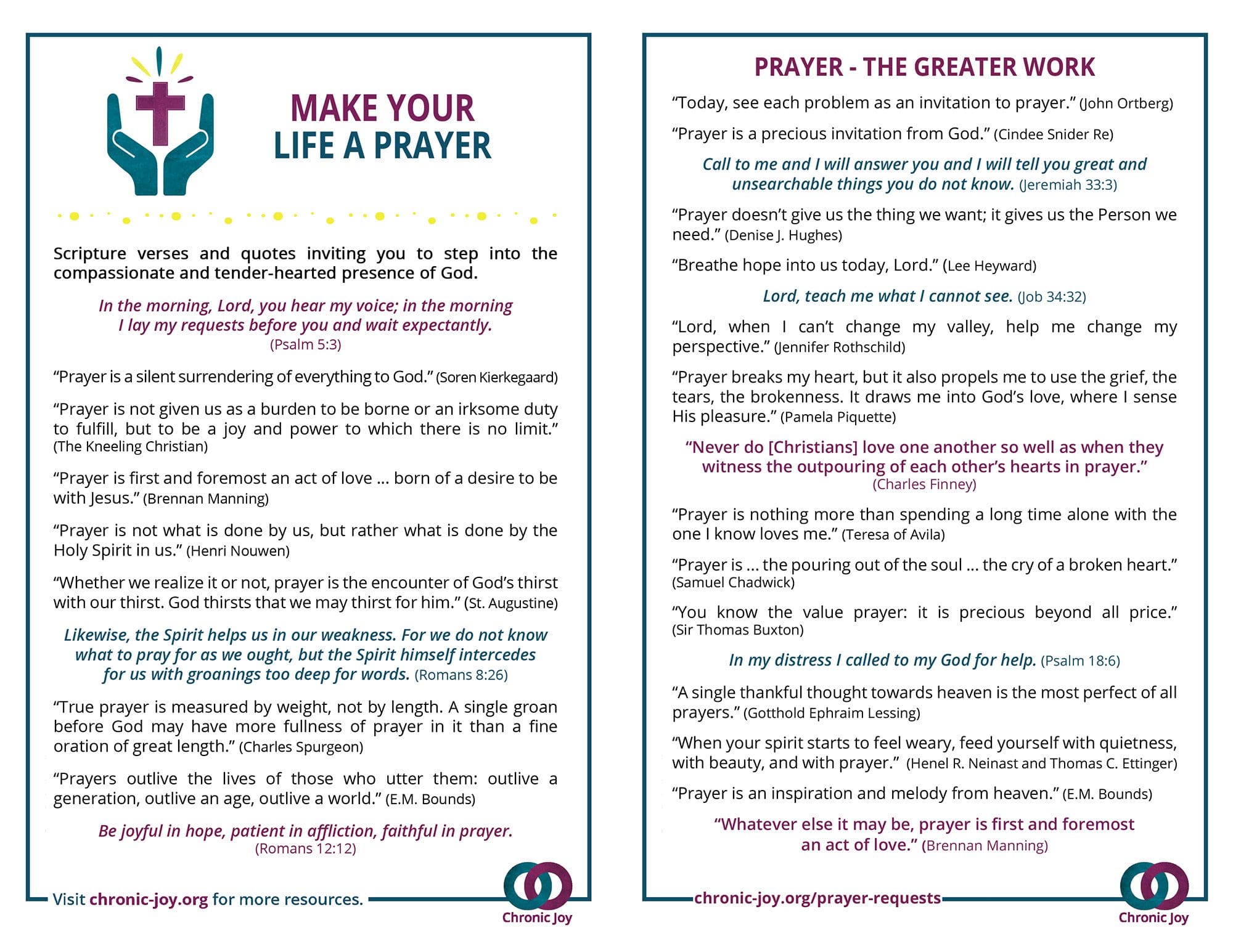 Make Your Life a Prayer
Scripture verses and quotes inviting you to step into the compassionate and tender-hearted presence of God.