​
YOU GET MAIL
Even though my grandmother didn't live near us, she intentionally remembered all fourteen of her grandchildren on their birthdays. She sent each of us a specially-chosen card and a check for $10. Because most of her grandchildren lived far away, she wanted to make sure each of us was remembered and knew of her love. She was a woman deeply dependent on the Lord who understood hardship and suffering. Because of her great faith, she would have prayed for us as she wrote a little note inside each card.
When I was a child, we moved many times. While I often felt invisible at home, I also felt I stuck out at each new school. I was labeled a "new kid" and made to feel very unwelcome. Each card from Grandma Eunice was a precious reminder that I was seen and loved.
When Chronic Joy began, we understood that many of us feel forgotten, experiencing a profound sense of isolation and loneliness. We wanted to become a beacon of hope for those affected by chronic illness, mental illness, and chronic pain. Early in the life of our website, we focused on sending cards and letters as well as writing and publishing helpful books and resources.
Our fledgling You Get Mail! program found its footing as we hand-wrote dozens of cards and signed hundreds of letters. Cindee (my ministry partner and Chronic Joy co-founder) and I remember writing addresses on hundreds of envelopes because we couldn't figure out how to print labels. If that doesn't bring a chuckle, then consider that we also licked the flaps of too many envelopes to count!
OUR FIRST MAILING
Christmas 2017 was our first official You Get Mail! mailing. Over the years, as the ministry has grown, the love we pour into each envelope has also grown, significant to both our hearts and the recipients' hearts.
Many people with chronic illness struggle with how to serve because of the limitations that chronic conditions impose. Yet serving in some small way was so important to me that we included two cards for each recipient to send to others. We wanted each recipient to experience God's smile (like we do) as they comforted others with the same comfort they'd received, as they built up and encouraged others, and as they were intentionally kind.
Just like the Grinch's heart grew (when he realized his no-good doings didn't ruin Christmas), my heart grows every time we send a mailing. Joy, peace, and a profound sense of kindness overwhelm me in such a good way. I know that if even one envelope shatters someone's isolation, reminding them that they are not forgotten, then the countless hours of putting it all together are worth it.
"My packet has been duly received this week and is greatly appreciated! Thank you so much, Chronic Joy, for sending these small packages of encouragement, inspiration, and hope. They are lovely soul food – a treat to receive and pass on to others as well!" (Joy Lenton)
THE LEGACY
In 2020, we launched You Get Mail! birthdays. For those who have shared their birthdays with us, a special envelope arrives in celebration of their special day. (Since I'm the one who drops the envelopes in the mail, I have to confess that sometimes the birthday blessings are belated. But I do try to be on time.)
The legacy of my grandmother's intentional kindness for my birthday lives on as Chronic Joy extends birthday blessings and birthday-themed envelopes to more than a thousand people globally.
I know firsthand that for those of us who feel invisible and forgotten, a card on my birthday made and makes a difference. On the very day that it can hurt the most, a card shatters the isolation – I am remembered! That simple card in the mail changes my perspective and softens my heart. We all want to know that the day God breathed life into our very beings is significant and worth remembering.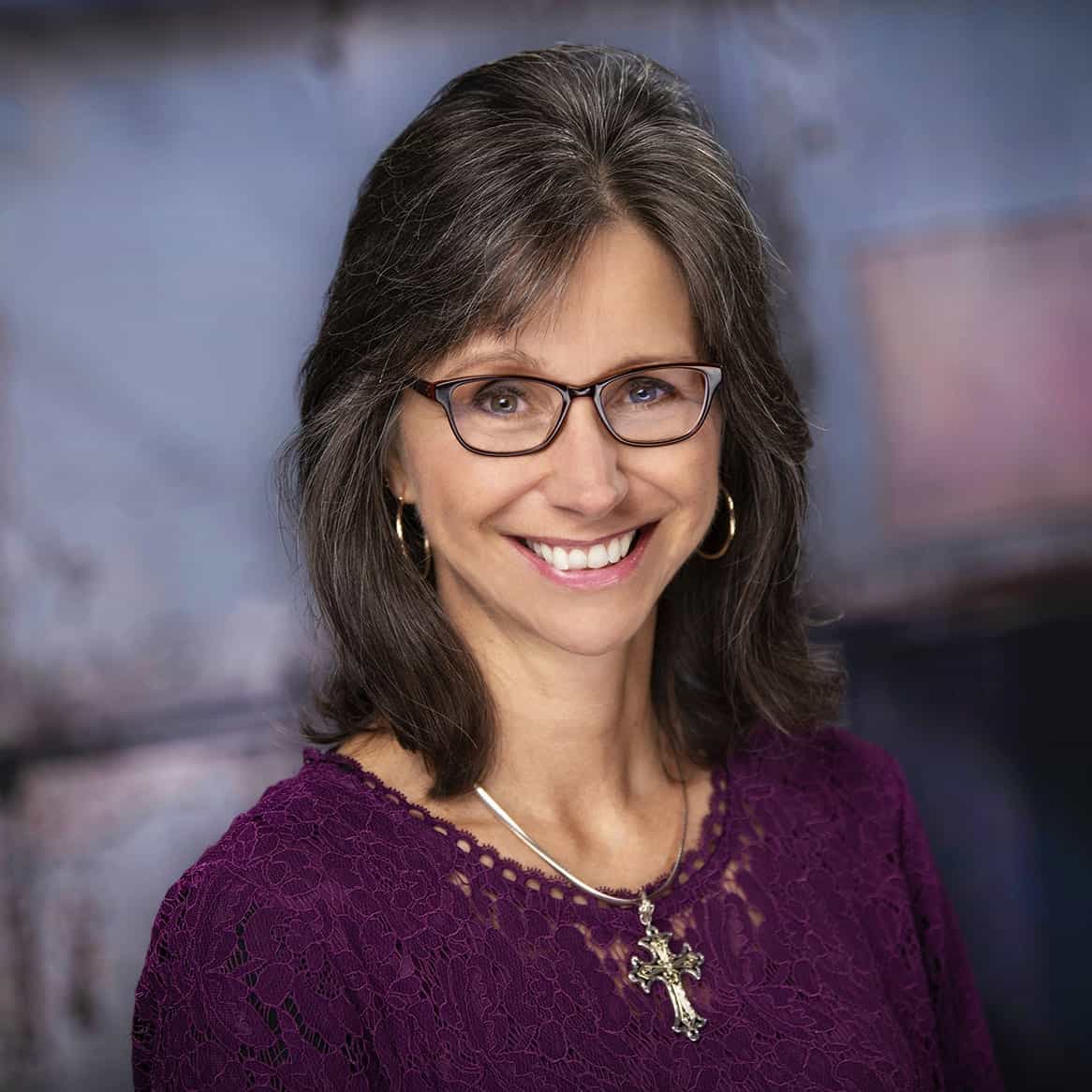 Pamela Piquette
Executive Director and Co-Founder of Chronic Joy®
Pamela, a leader and a visionary following God's call to inspire those affected by chronic illness, mental illness, and chronic pain, believes that every precious life impacted by illness is both vital and purposed.
Pamela is a wife of more than 35 years, the mom of three married children, and a grandma of six. She is diagnosed with Ehlers-Danlos, chronic migraines, and many other chronic conditions. She enjoys baking sourdough bread, hot tea, being outdoors, and reading (almost always more than one book at a time).
#PenToPaper - Ministry of Letter Writing
#PenToPaper is a ministry of the heart: God's love, poured into us, infuses each word we write to the heart of another. What an encouraging reason to pick up your pen and write!