A WORKOUT BUDDY
I first heard about the concept of a workout buddy when I did an interview with a marathon runner. She had a buddy with both physical and intellectual differences who lived several states away, and he loved, loved, loved running. After races she would send him her bibs, T-shirts and medals. He was proud of every one.
So, when a friend suggested we become workout buddies, I was definitely interested, although not sure how it would work for us. She is a dedicated exerciser, but chronic illness sometimes gets in the way. I might be described as an obsessive exerciser, someone who doesn't like for anything to get in my way.
Due to unusual circumstances, I hardly got to do any of my favorite activities during the first month we started buddying — I was helping my dad move, and all my strength went to loading and unloading boxes. I did walk every morning, however, and shared my updates with my buddy.
The person who writes the update writes it as if the other person is the one who did the activity. So, here's how our communication looks:
"You took a long walk today, 1 1/2 hours in the fog."
A PRAYER PARTNER AND WORKOUT BUDDY
Before we started buddying, my friend had been my prayer partner for many years, but I did not understand the extent of her physical challenges until she began to share her updates.
"You've been sidelined completely. No cardio. No exertion. Basically inert until your breathing improves. So … you … wait — and since iris bulbs are close to the surface, you slowly dig them out of an overgrown (and completely unruly) garden at the way, way, way back of the yard."
I didn't know it was as difficult as that. Did my friend want to hear about me cycling and rowing and yoga-ing and everything else?
"You are a faithful inspiration, and I appreciate every single message you send!" she wrote.
Through being a workout buddy, I have now become a better and more consistent pray-er for my friend. If, in my workout, I realize I need to strengthen a knee, then I pray for knee strength for my friend. When she shares what she was able to do or not do, I pray for her again.
Most of my activities don't come with bibs or medals, but occasionally I do an organized bike ride and get a T-shirt. Next time that happens, I won't be keeping it. My workout buddy might just love it!
Questions For Reflection
1. Today, who could you pray for as you walk, bike, swim, stretch, or move?
2. Who could you buddy-up with to encourage one another in whatever ways you're both able to move?
3. Do you have a workout accountability partner? How has it blessed you? (We'd love to know!)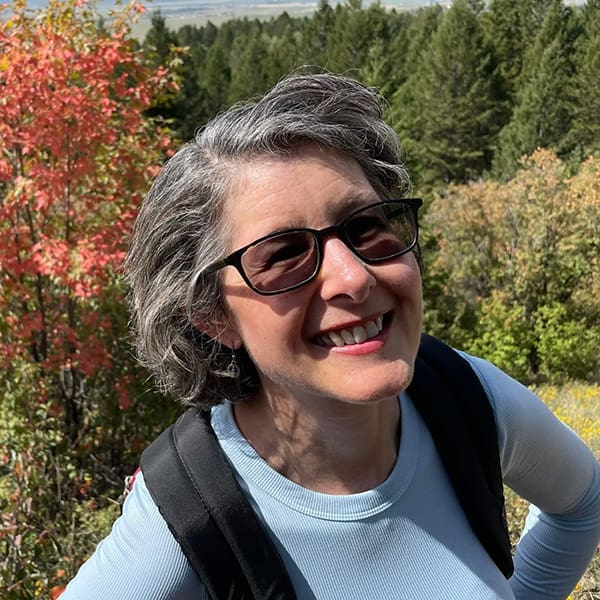 Megan Willome
Chronic Joy® Contributing Writer
#StepRepPray Log Sheet
With your doctor's guidance, and a little creativity, exercising with chronic illness is not just possible, but can be rewarding. Log your steps, reps, and prayers.