[God] reveals deep and hidden things; he knows what is in the darkness, and the light dwells with him. Daniel 2:22
THE HIDDEN PAIN OF CHRONIC ILLNESS
"There is nothing hidden that will not be revealed. There is nothing kept secret that will not come to light." (Luke 8:17 God's Word Translation)
This issue of Oasis of Hope tells us about the sometimes hidden things: mental illness, the extra work required to live with disability, a nest in a redbud tree, a crowds of bee, how it can feel when someone prays for our healing, yet we aren't healed. Some hidden things are delightful surprises just waiting for us to discover them. Others are exhausting or misunderstood. Some carry shame and loneliness and isolation, and some are loss and grief masquerading as fear or anger, bitterness or disbelief.
Daniel 2:22 ESV reminds us that, "[God] reveals deep and hidden things; he knows what is in the darkness, and the light dwells with him."
God doesn't leave us alone with our hidden pain or shame, our hidden exhaustion and weariness, our hidden illnesses and disabilities. What hides from others cannot hide from God. He knows us. He sees us. And He is with us in every hidden detail. He doesn't leave us alone. He loves us.
Not a single detail on this fallen blue planet can hide from God. He is light, and in the light of perfect love, every secret thing will be revealed, not to intimidate or scare us or cause us shame, but to set us free.
And in messy midst of it all He tucks hidden beauty into the redbud tree and a crowd of bees.
In This Issue
In this issue of Oasis of Hope, we explore the hidden pain of chronic illness – the hard, the messy, the exhausting, and the beautiful:
Prayer, Healing, and Chronic Illness by Emily J. Maurits
11 Ways to Nurture Our Mental Health by Amy Simpson
The Hidden Labor of Disability by Kevin Timpe
Windows & Tree – A Poetry Prompt by Megan Willome
An Untitled Poem

by Jean Ingelow
We pray these words meet you where you are today, but do not leave you there. We pray the draw you just a little deeper into Jesus, the Light of the world. May we always have eyes to see.
Windows & Trees • A Poetry Prompt
Look out a window. Write what you see. Write what you don't see but know is true. Arrange your words into a poem. You can blossom even if you are afraid.
#AudioBlog💿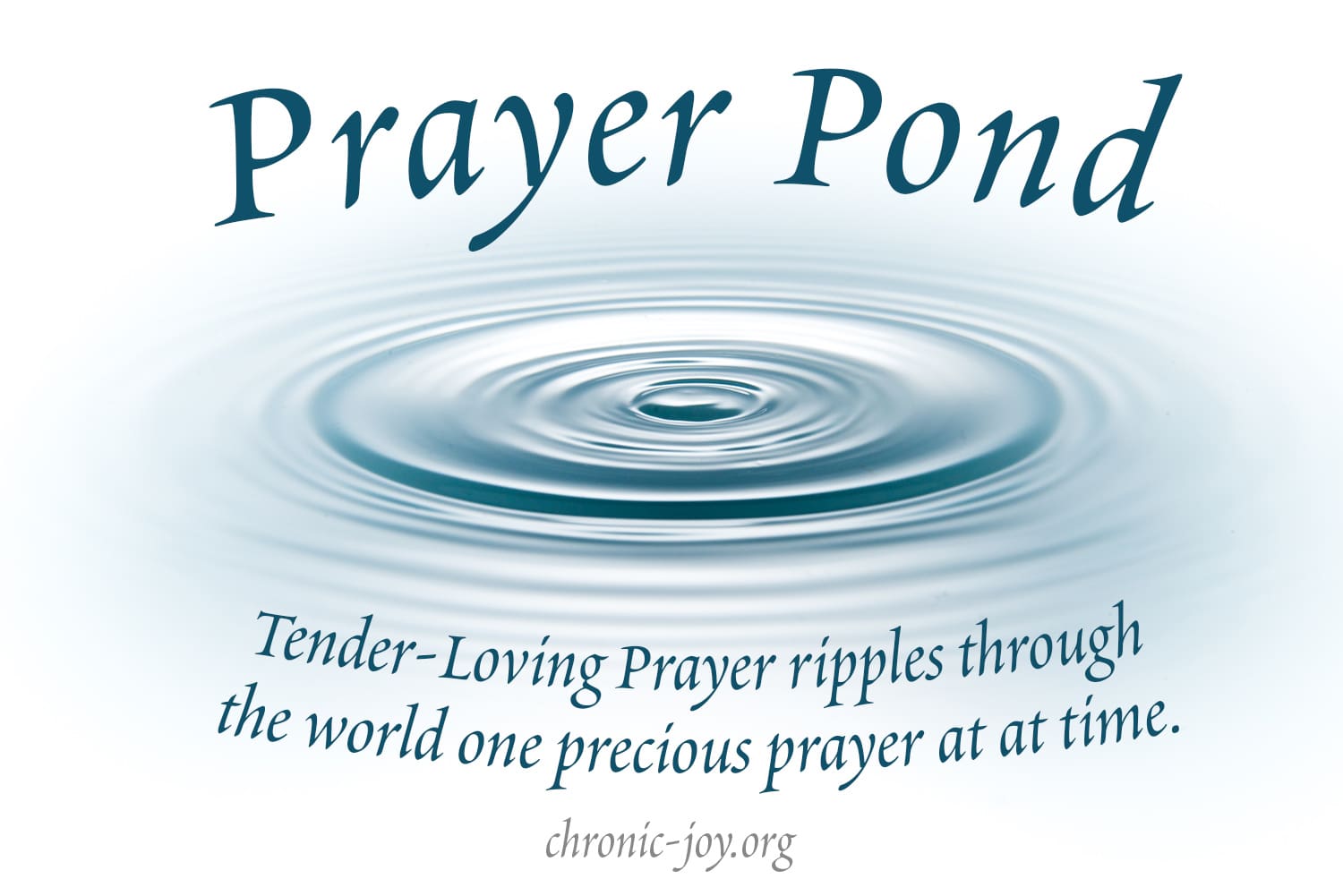 Prayer Pond
You're invited to the Prayer Pond, your safe harbor. This is where you can share your prayer requests, updates, and shouts of praise. Whether a request, praise, lament, suffering, loss, hope, grief, or joy, each prayer ripples far beyond this day and the boundaries of our world. #PrayItForward by praying for others.