PRAYER OF INTERCESSION: PRAYING WITH OPEN ARMS

Have you ever given thought to why Moses would stand on a hill with his arms open?
The battle went well as long as his arms were lifted high and open, but when he faltered, the warriors lost ground. Lifted high, his arms represented his openness and willingness, praying in line with God, and interceding on behalf of the Israelites.
WHAT IS A PRAYER OF INTERCESSION?
Intercessory prayer is simply prayer for others. An intercessor is one who takes the place of another or pleads another's case. The primary principle of intercession is to communicate back to God what He first inspires in us. It is a means of releasing His power. God invites us what to pray in His Word. We can pray the Bible. It is profoundly simple as God's brilliant strategy for including each of us with Him in power. Its mystery is in its simplicity and accessibility to all.
God has chosen intercession as the primary means by which He releases His power now and forever.
INTERCESSION:
causes us to internalize God's Word and it changes us.
unites our heart to the people and places we pray for.
renews our hope and faith.
imparts life (John 6:63).
makes a long-term impact beyond this age.
humbles us.
causes multiple blessings to return to the intercessor (Luke 6:38).
As you begin your time in prayer today:
Who is God impressing on your heart?
What is He trying to change in your heart? Is there avoidance or difficulty in a relationship?
Have you interceded and yet don't see the "fruit" of that prayer?
Are you wondering if your voice even makes a difference?
Ask, listen and pray.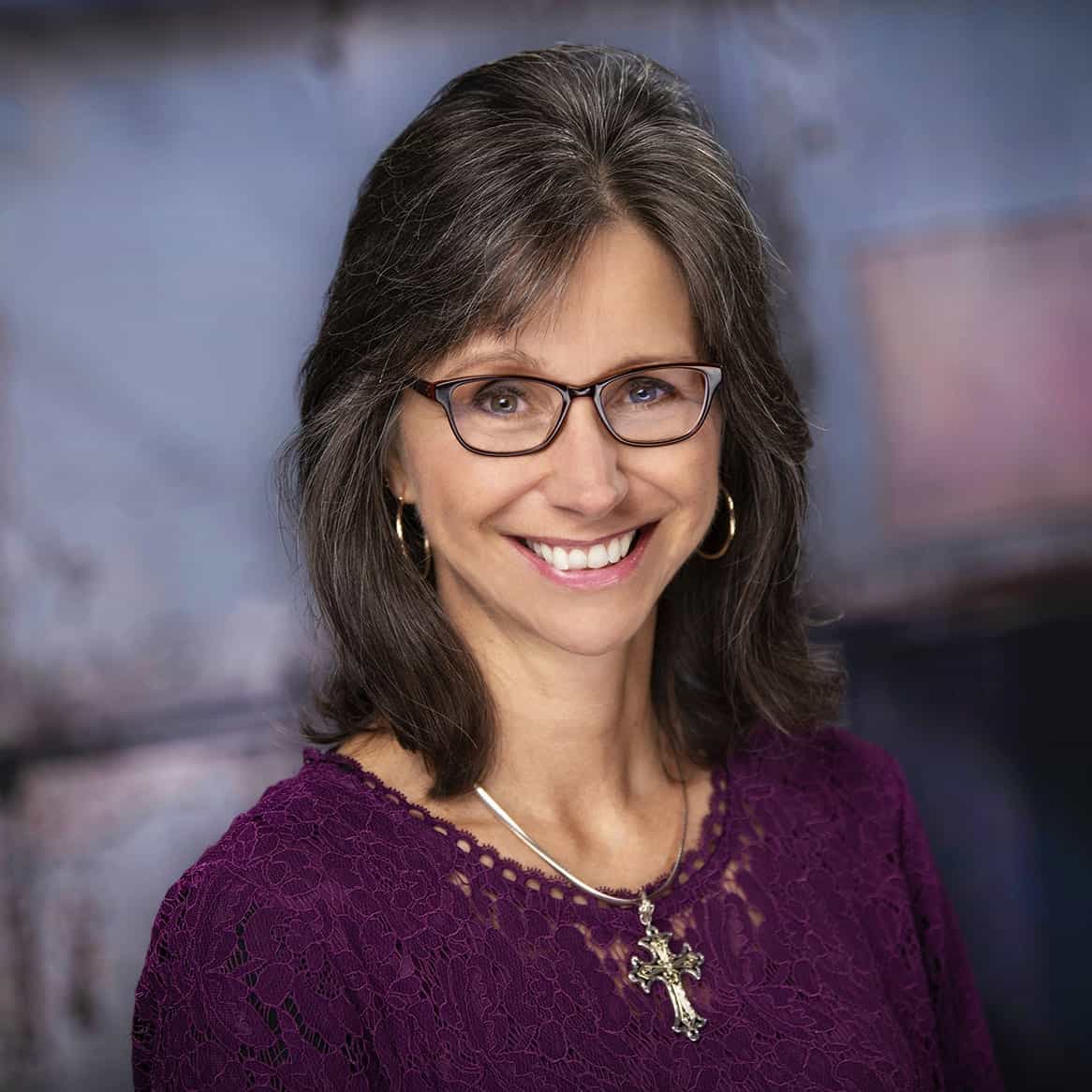 Pamela Piquette
Executive Director and Co-Founder of Chronic Joy®
Pamela, a leader and a visionary following God's call to inspire those affected by chronic illness, mental illness, and chronic pain, believes that every precious life impacted by illness is both vital and purposed.
Pamela is a wife of more than 35 years, the mom of three married children, and a grandma of six. She is diagnosed with Ehlers-Danlos, chronic migraines, and many other chronic conditions. She enjoys baking sourdough bread, hot tea, being outdoors, and reading (almost always more than one book at a time).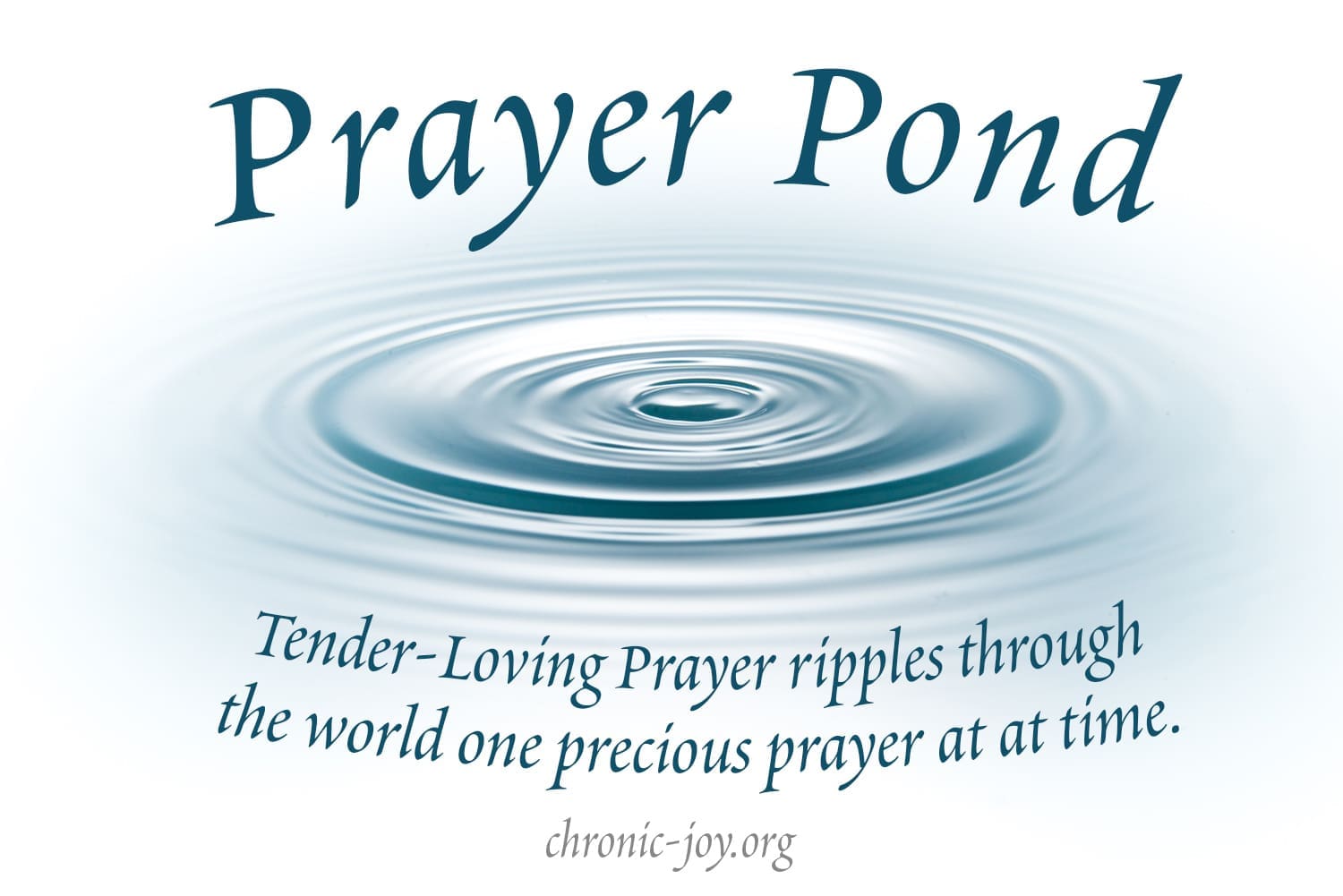 Prayer Pond
You're invited to the Prayer Pond, your safe harbor. This is where you can share your prayer requests, updates, and shouts of praise. Whether a request, praise, lament, suffering, loss, hope, grief, or joy, each prayer ripples far beyond this day and the boundaries of our world. #PrayItForward by praying for others.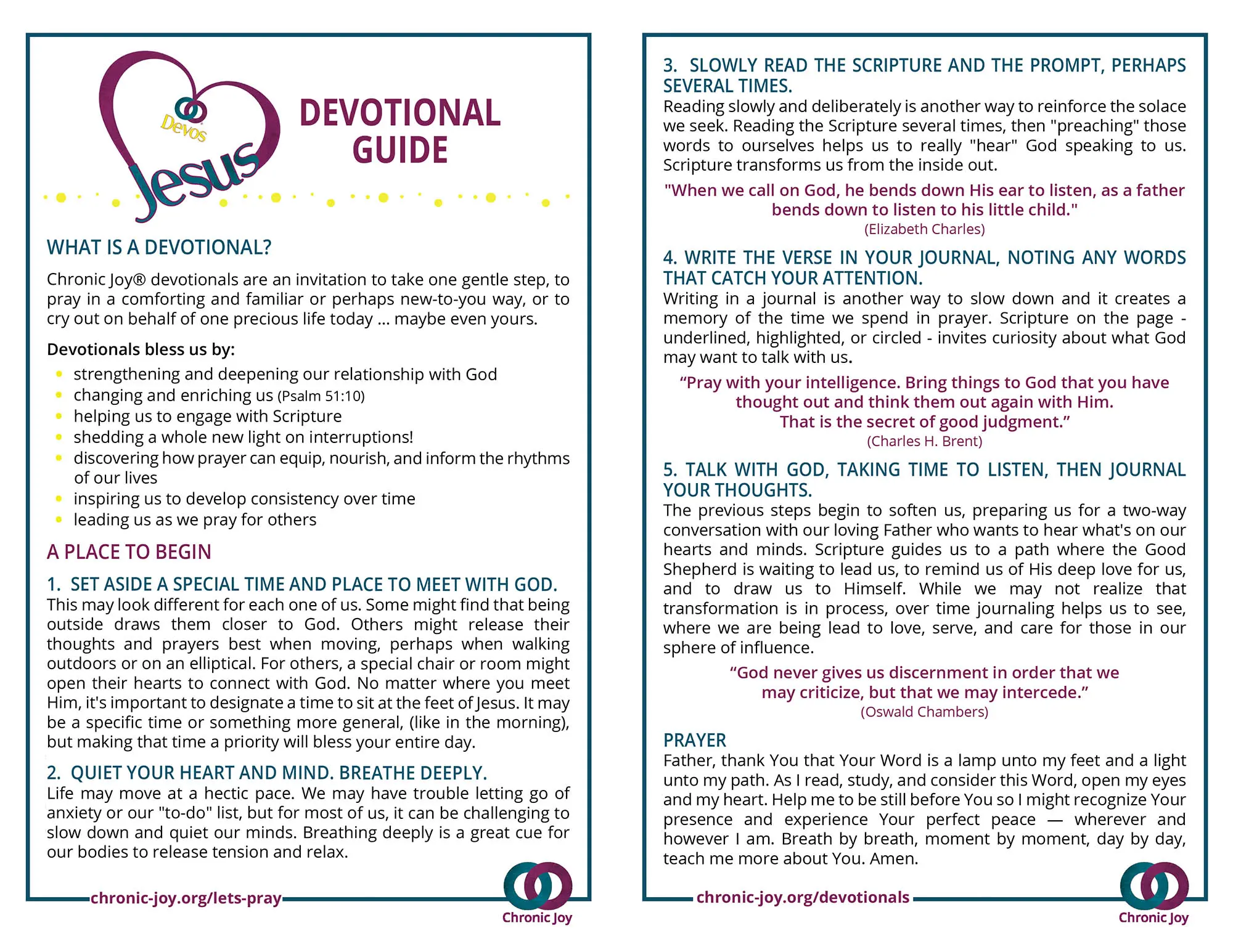 Devotional Guide
Chronic Joy® devotionals are an invitation to take one gentle step, to pray in a comforting and familiar or perhaps new-to-you way, or to cry out on behalf of one precious life today … maybe even yours.