Acquainted with Grief  
Strange acquaintance for the Son of God — He who is the brightness of glory, and the express image of the Father's person!
He came into our world on purpose that He might know by experience all that His people had suffered; yea, all that His people deserved. He had heard of sorrow and had seen it in others, but He had never felt it Himself. So He took our nature and came into our place.
He began to suffer as soon as He was born, and He pursued a course of suffering until He died. In the sweat of His brow, He ate His bread. The reproaches of those that reproached His Father fell on Him. He became intimate with grief. He knew it in all its varieties, in all its depths. No one ever suffered so much, or from so many causes, or so constantly, as He. He visited joy occasionally, but He dwelt with grief. It was His companion.
Christian, your Lord suffered for you; He suffered like you; He suffered far, far more than you; and now He can sympathize with you. Yes, He knows by experience what it feels like to be human. He knows the effect of grief upon the nerves, and the spirit, and the temper. He suffered from all quarters: from heaven, earth, and hell; therefore He is able, He is moved, to succor you in all your sorrows, griefs, and woes. Rev. James Smith. Believer's Daily Remembrancer 
---

Reflect, Ponder, and Pray
"Nobody knows how I really feel!" "I wish someone else could understand what I am going through!" "I am all alone in this suffering and who can fathom it?"
These are thoughts and questions chronically ill folks regularly ponder. We yearn to have others in our sphere know what we are experiencing. However, I have found that is impossible. How can I put 30 years of affliction into suitable words? After a while I stopped trying….
That is why this meditation by James Smith is so powerful. He points us to the truth in scripture that our Savior, Jesus Christ, is acquainted with grief and sorrows of every kind. There is nothing on this earth that Christ is not familiar with. That means there is someone who does understand the unexpressed (even secret) pain you are feeling today — there is someone who "gets it"! That someone is Christ. He is our Suffering Savior, "intimate with grief". We can lay every burden down before Him confident that He understands, that He truly cares about it, and that He can help you through it. What immense joy and comfort is available to us here!

Barbara Coleman
Chronic Joy® Creative Contributor and Writer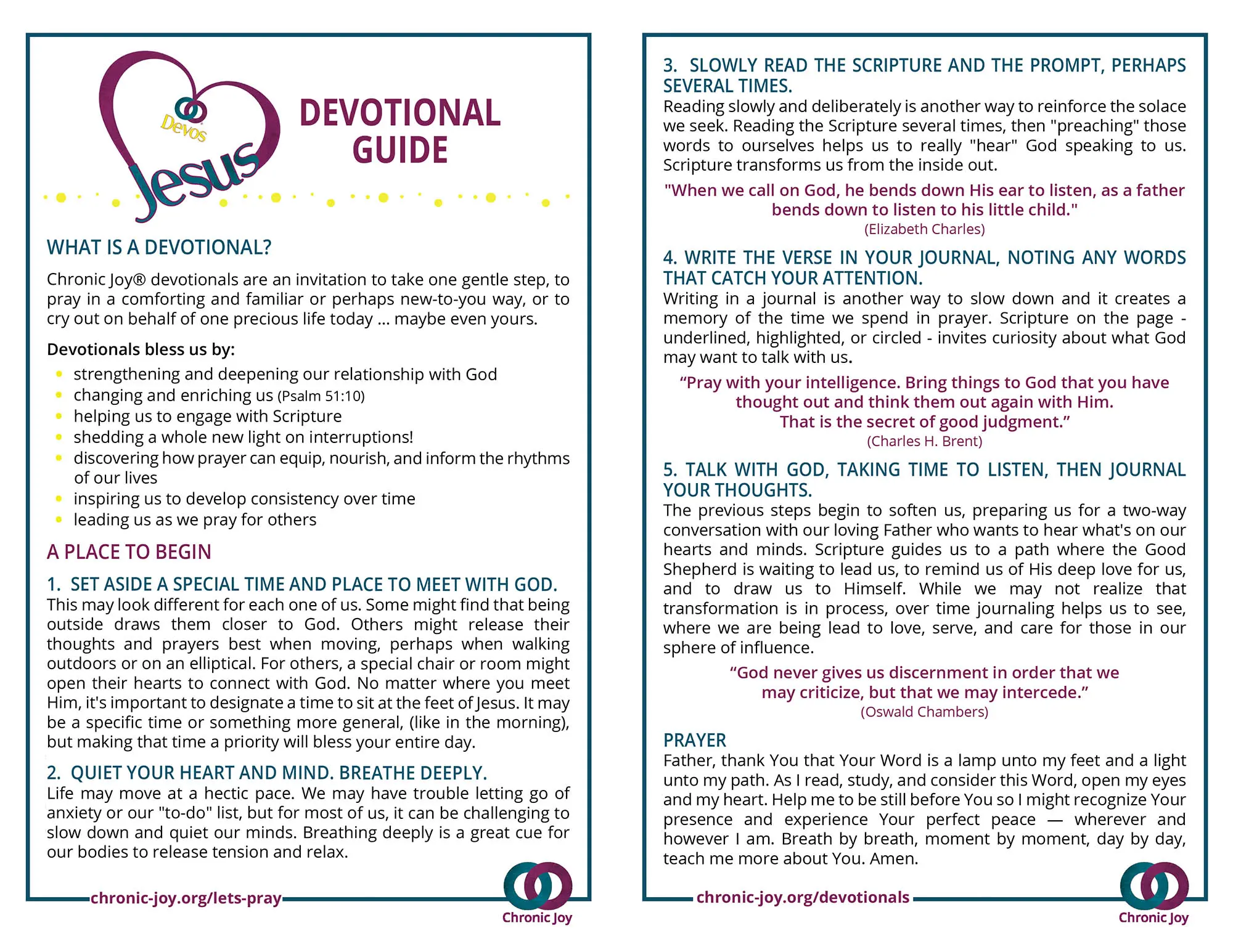 Devotional Guide
Chronic Joy® devotionals are an invitation to take one gentle step, to pray in a comforting and familiar or perhaps new-to-you way, or to cry out on behalf of one precious life today … maybe even yours.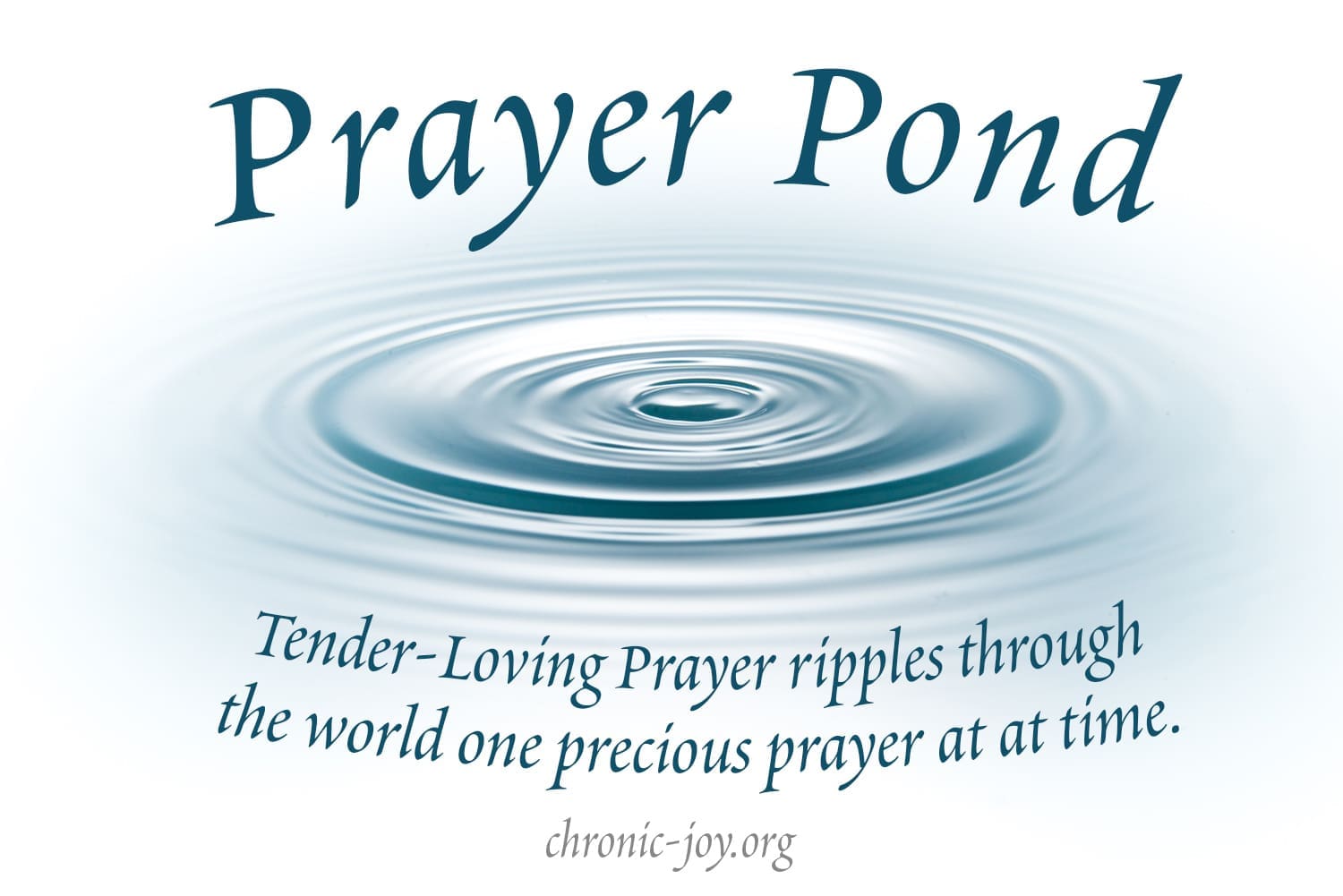 Prayer Pond
You're invited to the Prayer Pond, your safe harbor. This is where you can share your prayer requests, updates, and shouts of praise. Whether a request, praise, lament, suffering, loss, hope, grief, or joy, each prayer ripples far beyond this day and the boundaries of our world. #PrayItForward by praying for others.