A SIX STEP EXPERIMENT TO COMBAT LIES
When we find ourselves passively absorbing whatever our "selves" throw at us, we need to take ourselves in hand and break the looping lies that play in our heads by speaking God's truth to them.
Let's try a thought experiment that will help us to do this—since, unless we slow down, many of us are moving so fast that it's easy to miss what's going on inside of us.
COMBAT LIES
1. First, in your head or out loud, name one of your current trials.
Then take a minute to listen to yourself. What are some of the first words or thoughts that come to mind about your trial? Maybe you've never put them into words; they're more of a feeling. That's OK. For now, don't try to categorize them as right or wrong, but try instead to listen honestly to what's filling the space between your ears. Pay particular attention to any repeated phrases or thoughts that just keep cycling. Has anything been hanging out in that space for more than an hour, a day, or a week? Write down whatever thoughts or feelings emerge. You don't have to use complete sentences, and no one will check your spelling or grammar. The point here is to pause; instead of mindless listening, pay attention to what you're hearing.
What do they reveal about what matters to you, or what you're concerned about? Which are the loudest voices, and why do you think that's the case—was there a recent phone call or appointment that brought something to your attention? Should these voices receive as much radio time as they do? Or, to put it another way, do they line up with your priorities? Are there other thoughts embedded in the ones you've already written down—thoughts that beg further exploration?
3. Now line up what you've written down with God's word.
How do these thoughts and feelings compare with what Scripture reveals about God's character, promises, and ways? Do they involve temporal things, or are they kingdom-minded (Matthew 6:25–33)? How do they hold up when tested with Philippians 4:8: "Finally, brothers, whatever is true, whatever is honorable, whatever is just, whatever is pure, whatever is lovely, whatever is commendable, if there is any excellence, if there is anything worthy of praise, think about these things"? Do they ring true or false?
4. Confession—not condemnation—comes next.
If you've been honest, at least a few lies have probably emerged. Don't let them lead you down a path of condemnation. Remember Romans 8: "There is therefore now no condemnation for those who are in Christ Jesus. For the law of the Spirit of life has set you free in Christ Jesus" (8:1–2). Resist the lie of condemnation; instead, bring all lies to Jesus. He is able and willing to help you fight them. He's already helped you bring them out of the dark and into the light. If there's any sin to confess, confess it, confident that Jesus will be "faithful and just to forgive us our sins and to cleanse us from all unrighteousness. If we say we have not sinned, we make him a liar, and his word is not in us" (1 John 1:9–10).
5. Where truth emerges, praise the Lord, but for each lie you've uncovered, prayerfully ask the Lord to lead you to truths that combat it.
Maybe this requires a phone call to a friend, turning to the concordance at the back of your study Bible, or searching a reliable website. For example, if a recent trip to the grocery store has you concerned about how inflationary prices might squeeze your family's already-tight food budget, and the new price of milk keeps popping up in your head when your growing son pours himself another glass, you might search for references to God as the provider. Most likely you'll find a plethora of verses to get you started.
6. The last step is to choose some of those verses, copy them, and put them where you will see them.
When a lie starts speaking to you, you start talking to it instead. You tell that lie, "No, that's not true! My God is my provider. He owns the cattle on a thousand hills, and he has said that I don't need to worry about what our family will eat. I just need to seek him. So be quiet! Instead of listening to you one more time, self, I'm going to talk to Jesus about this."
PRAYER
Dear Lord, thank you that darkness is not dark to you, and you love to shine your light into the secret places of our hearts and minds. Thank you for exposing some of these lies that we have so easily swallowed, often without even realizing what we've done; now, help us fight for truth in our inward parts.
Let the words of my mouth and the meditation of my heart be acceptable in your sight, O Lord, my rock and my redeemer. ((Psalm 19:14)
In Jesus's name, amen.
---
Excerpt from God is Still Good by Katie Faris, ©2023. Published with permission of Crossway, a publishing ministry of Good News Publishers.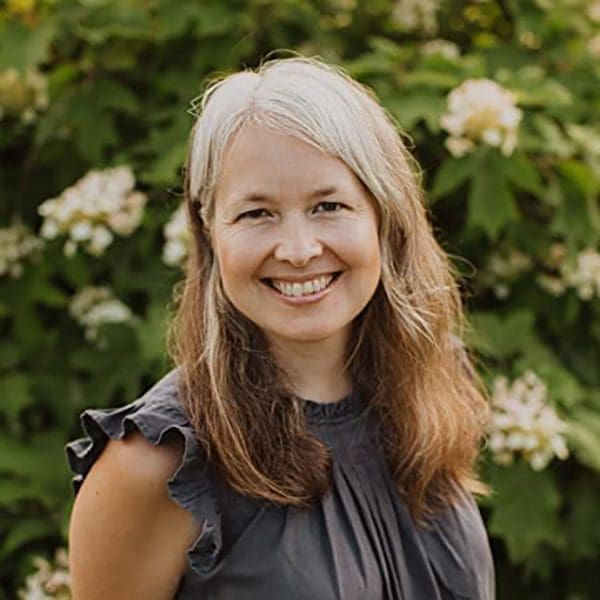 God Is Still Good: Gospel Hope and Comfort for the Unexpected Sorrows of Motherhood
Katie Faris
While motherhood brings joy and love, it can also bring pain and heartache. It's often different than expected and it can be hard to know where to turn when difficulty and loneliness rise up. Katie, a mother of 5, has experienced the trials of motherhood but also knows the comfort of our Savior, Jesus. Discover a biblical context for suffering and hope; and help for many of the temptations and lies that mothers are likely to face.
Build An Ebenezer
Remembering God's Faithfulness
God's people built Ebenezers, touchstones of help, to anchor them in truth in the midst of frightening, painful, difficult, or challenging circumstances.