Abiding in Him: A Life Together in Ministry
ABIDING IN HIM
Have you felt the weight of striving to feel better, to overcome your illnesses or pain? Or maybe you've felt the weight of striving to be good enough to fit in with the religious rules? We invite you to come alongside our journey as God uncovered our weaknesses to show us that abiding in His strength is all we ever needed.
A LIFE TOGETHER IN MINISTRY
Each of the twelve chapters from this devotional memoir includes a heartfelt prayer and reflection questions inviting you to discover God at work in the hard and joy-filled places in your own life.
"We invite you to come alongside our journey as God uncovered our weaknesses to show us that abiding in His strength is all we ever needed." Bettie and Barry Gilbert
Lessons from Biblical Couples
Marriage is a gift, a holy weaving of two very imperfect people into one through a lifetime of difficult, beautiful, exasperating, and amazing mountain-top moments of God-ordained sanctification.
Build An Ebenezer
Remembering God's Faithfulness
God's people built Ebenezers, touchstones of help, to anchor them in truth in the midst of frightening, painful, difficult, or challenging circumstances.
Stewardship of Courage
The stewardship of courage begins with a deep faith in God, accessed by prayer, and lived out in patient waiting and hopeful trust.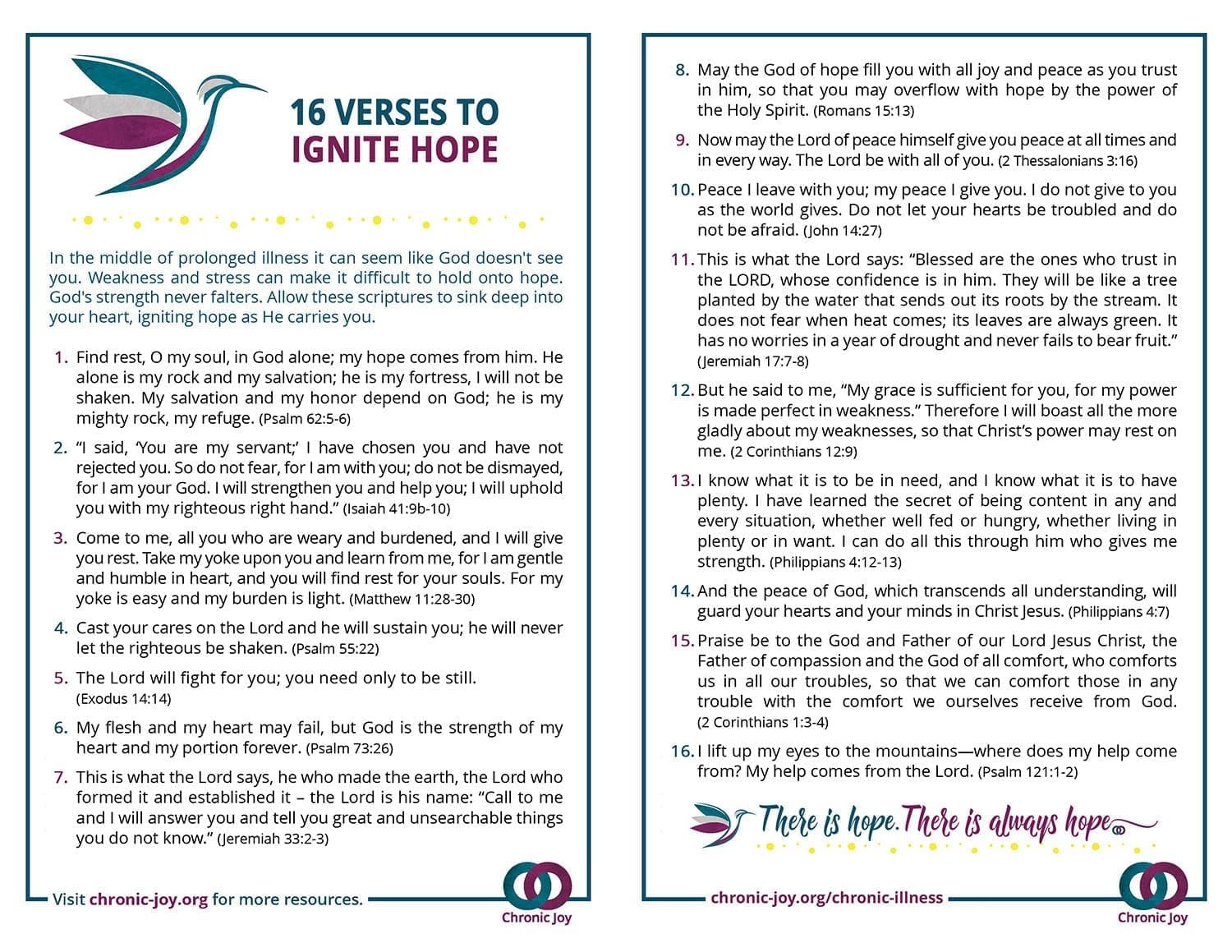 16 Verses to Ignite Hope
In the middle of prolonged illness it can seem like God doesn't see you. Weakness and stress can make it difficult to hold onto hope. God's strength never falters. Allow these scriptures to sink deep into your heart, igniting hope as He carries you.
I met Bettie through our blogs in 2016, and she has become a cherished friend, transparent in her trials, and the ways Jesus has met her in every low place with mercy, love, and hope. Bettie's surrender to Jesus and humility in challenges have increased my own faith and trust in an unchanging, merciful, and extravagantly loving God. I highly recommend Abiding in Him: A Life Together in Ministry.
Debbie Barrow Michael
Author of But the Greatest of These is Love
Bettie's warm and gentle voice jumps off the pages of this thoughtful devotional memoir and her beautiful poetry touches the heart. This book challenges without berating, but rather sweetly tugs at you to step up to a better place.
Mandy Farmer
Pastor's wife, retired, Bible Study writer
Author of Holly, the Holstein Talks About Milk Cows
Every page in this beautiful book reminds us of God's goodness and rich grace. This is such an inspiration and testimony of real faith. Bettie and Barry teach us what it means to wholly and joyfully follow the Lord.  
Dr. Ifeoma Samuel
Speaker/Writer at Purposeful and Meaningful
We all have a story, and though our stories won't be the same as Barry and Bettie's, the lessons God taught them and the encouragement they received along the way are the same. Abiding in Him is a beautiful, ongoing story of God's lovingkindness and care for us. 
Suzette Swords
Like my dear friend Bettie, I never expected God would close the door of church ministry to me as an adult. Yet through Bettie's faithful and courageous witness, my eyes began to glimpse the door Jesus set before me. This beautiful devotional continues to remind me to lean into the perfect sacrifice of our Savior. May He enlarge our hearts through this beautiful book and His abiding Word.
Anna Smit
Beloved daughter of the Most, High God
A beautiful love story unfolds throughout this book, one that will captivate your heart, drawing you to love the Lord your God with all your heart, soul, and strength, and reminding us that we love because He first loved us – a beautiful blessing to share with friends, family, and even strangers.
Linda Rosc, RN
Spiritual Director
The beautiful tapestry God has woven throughout the lives, marriage, and ministry of Bettie and Barry Gilbert is truly remarkable. The sweet, humble spirit in which this book is written will not only warm your heart but will call you to a closer walk with Jesus as you witness the willing sacrifice of the Gilbert's lives being poured out at His feet. Once I began reading, it was hard to find a stopping place.
Cheryl Smith
Author of Biblical Minimalism and Homespun Devotions: Volume One
This is an amazing story of continuous surrender. It is an honor to read Bettie's and Barry's stories of God's leading in their lives.
Lisa Enqvist
Missionary, Orphanage Founder
Author of Missionary Mother and The Secret Key
If you've ever been hurt by the church, experienced adverse circumstances, faced faith challenges or lived with debilitating chronic illness, then this deeply compassionate, beautiful book is for you. It's a treasure trove of wisdom gleaned from dark places, a reservoir of hope, and an inspiring repository of grace as it points us toward seeking our solace, help, and strength in Christ.  
Joy Lenton
Good Ground Devotional App Team Writer, Blogger at poetryjoy.com
Author of Sacred Noticing, Soul Shots, Experiencing Lent, Embracing Hope, and Seeking Solace