TOLERANCE FOR PAIN
I've always boasted about having a high pain tolerance. I pierced my own ear cartilage in college with a stick pin, sans ice. Smart? Absolutely not. Tough? I thought so. After all, I have quite the laundry list of experiences to equip me to have a high tolerance for pain. Having been born with Spina Bifida, I've undergone seven spine surgeries, 13 foot and leg surgeries, and one bowel surgery. 
Lately, however, I've been contemplating this: Do I really have a high pain tolerance or is it actually abnormally low due to the necessity of being hyper aware of the inner workings of my body? 
Recently, I was musing over this newfound theory to my manual massage physical therapist. I was laying on the massage table as he performed something called dry needling. He would take an acupuncture needle, insert it into my knotted muscles and wiggle it around until it pricked the nerve, causing that muscle to jump, and eventually to relax. 
"That's interesting you mention that," he said, "because if you survey the therapists in this office, they would tell you that the majority of their patients claim to have a high pain tolerance." He explained how pain is a very relative unit of measurement and it is impossible to compare your personal pain to that of someone else. Pain has much more to do with how your brain perceives messages from your body, than it does about the actual physical trauma. This is the reason that amputees can experience phantom pain in the limb that they no longer have. 
It has always been unsettling to me when people start a conversation with, "Now I know my pain is nothing compared to what you've experienced…" because, oftentimes, once their story has been shared, I find myself thinking the very same thing about them. 
PAIN IS UNIQUE TO ITS BEHOLDER
I've concluded that pain is unique to its beholder. The degree of pain itself isn't necessarily the most important thing to focus on, since it's virtually impossible to compare. What is important is what we choose to do with our pain. Physical pain is the brain's response to a perceived danger to your body. It is a force that causes your body to take action. In the same way that pain elicits a physical response, it also elicits a heart response. I came to a crossroads where I had to decide if I was going to ask God to come into my pain or if I was going to allow it to foster bitterness and cynicism in my life. 
While it's been a repetitive process for me to do this, I can clearly see how God is taking my pain and redeeming it. He is taking parts of my life that have the potential to produce anger and resentment and instead I find that joy and peace are flowing out of them. 
Pain does not exempt anyone. Since Adam and Eve's decision to disobey God in the Garden of Eden, pain has remained an intricate part of our human existence Genesis 3:16-17. By taking on human flesh, Jesus experienced the ultimate physical pain on the cross in addition to the pain of having His heavenly Father turn away from Him. Jesus died so that God can come into our lives, through the Holy Spirit, and bring redemption to our pain.
Instead of asking God to remove our pain, we need to start asking God to our pain. 
Three times I pleaded with the Lord to take it away from me. But he said to me, 'My grace is sufficient for you, for my power is made perfect in weakness.' Therefore I will boast all the more gladly about my weaknesses, so that Christ's power may rest on me. That is why, for Christ's sake, I delight in weaknesses, in insults, in hardships, in persecutions, in difficulties. For when I am weak, then I am strong. (2 Corinthians 12:8-10)
---
*First printed in Just Between Us magazine, Fall, 2015 edition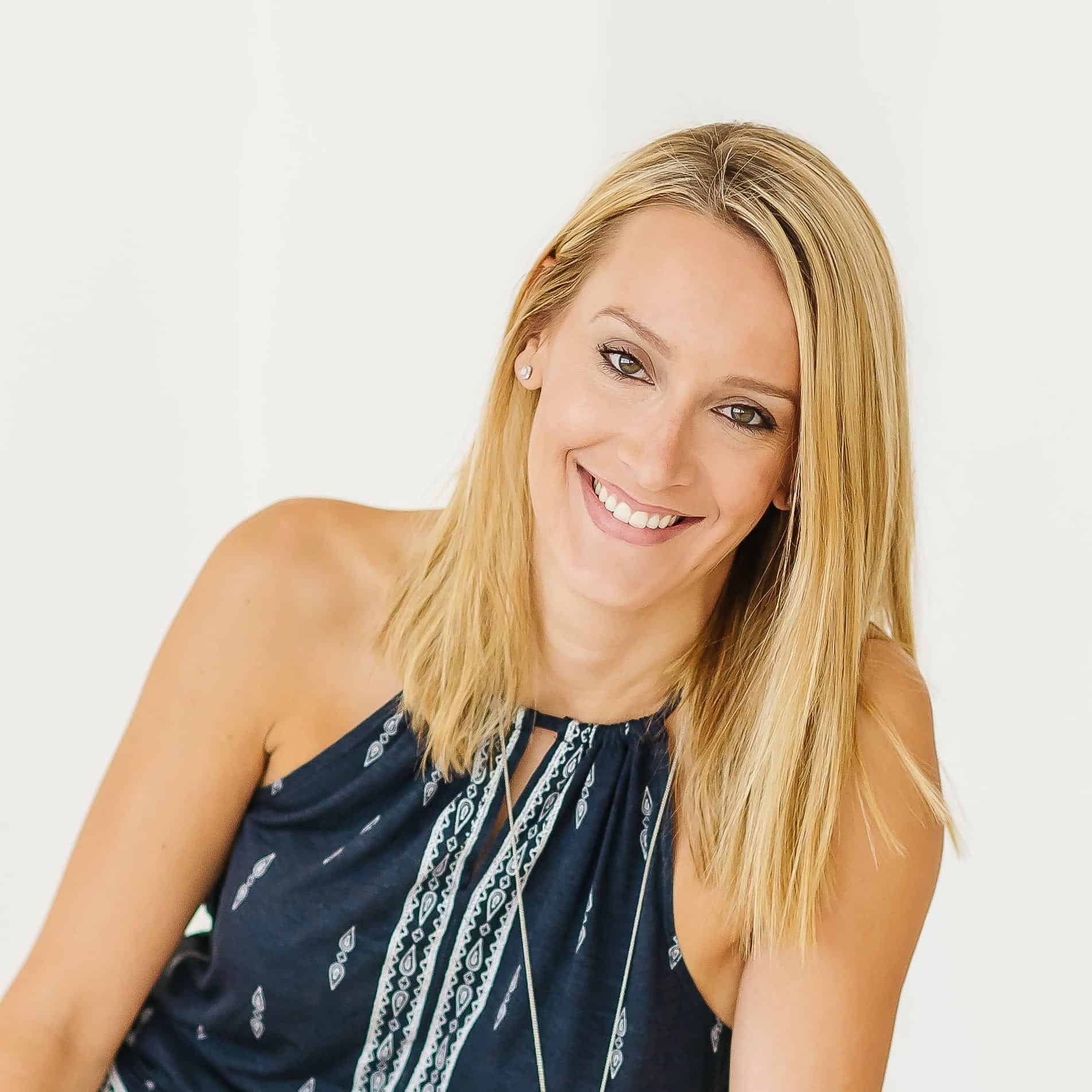 Adriana Hayes
Professor, Writer, and Speaker
Adriana is a freelance illustrator, professor, writer, and speaker who finds joy in helping others discover how God can bring "chronic hope" into their lives. She lives in Milwaukee, Wis., with her husband, Chris, and her three daughters. Photo courtesy of Robyn Vining Photography.
Chronic illness is hard, but you are not alone. Join fellow travelers on this journey through loss and grief, laughter and hope -- for no matter how dark the days, how wild the storm, or how long the winter, there is hope. There is always hope.