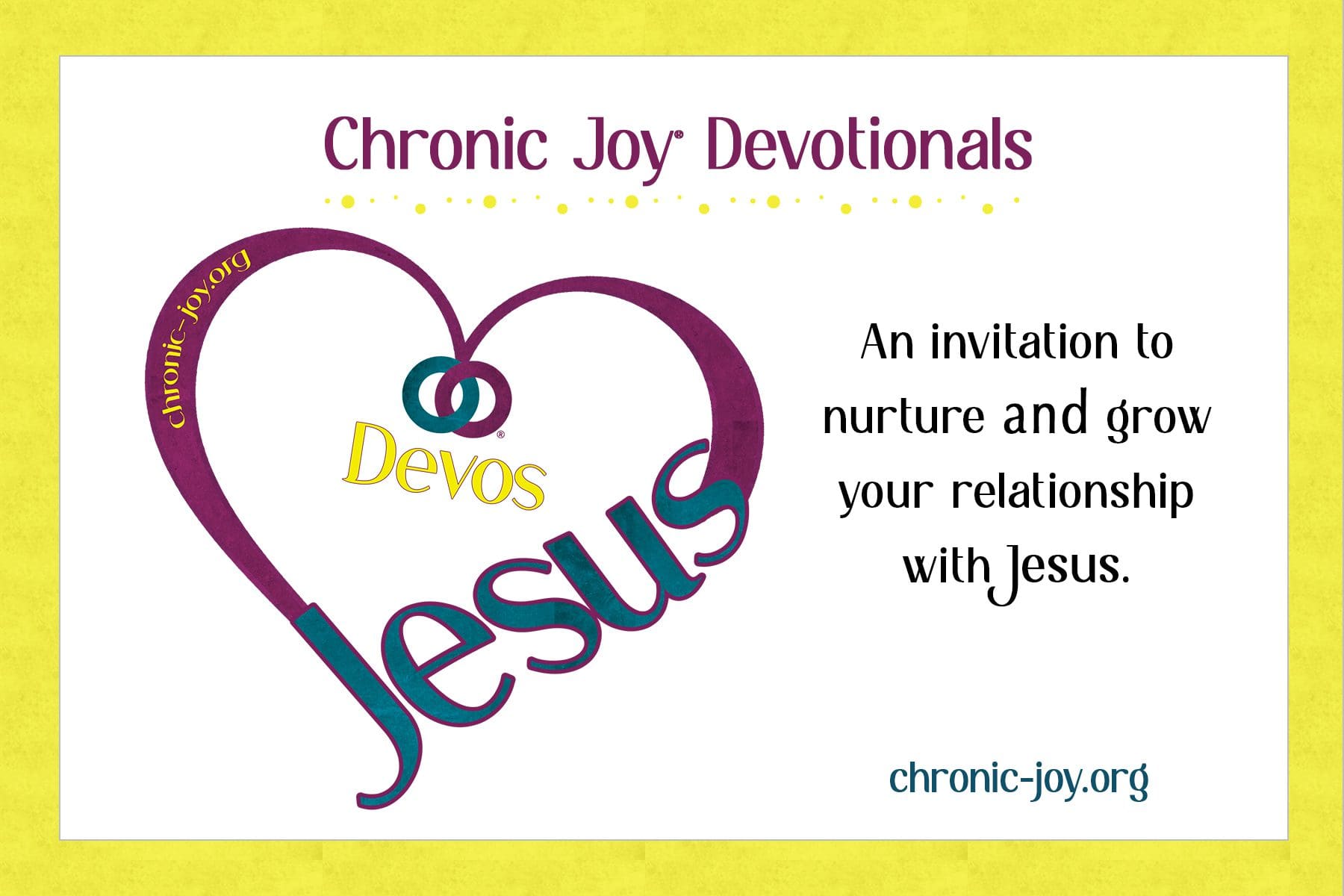 DEVOTIONALS
An invitation to nurture and grow your spiritual life.
Experience the fresh grace of God with Chronic Joy® Devotionals. Take one gentle step today, lift one precious life, pray for one more minute, and discover greater joy in Jesus.
PRAY IN THE SPIRIT & DISCOVER GREATER JOY IN JESUS
Pray in the Spirit at all times with every kind of prayer and requests. (Ephesians 6:18)
We know how difficult prayer can be — how hard it sometimes is to find the words, to feel that our hearts are heard and that our prayers for someone matter. We understand when some days our prayers seem to bounce back off the ceiling or echo into space. Or days we're so exhausted, so burdened by pain that we cannot pray. Or even the days we sense the Spirit's gentle nudging but let the moment slip away.
"True prayer is measured by weight, not by length. A single groan before God may have more fullness of prayer in it than a fine oration of great length." (Charles Spurgeon)
"Prayer is first and foremost an act of love … born of a desire to be with Jesus." (Brennan Manning)
You are not alone. We are in this together. It's why we created our new Let's Pray page.
Join us as we nurture and grow our spiritual lives, discovering greater joy in Jesus.
Word by Word: A Daily Spiritual Practice
Marilyn McEntyre
Word by Word is a beautifully written book of meditations on fifteen well-chosen words. Readers are invited to dwell intentionally with single words: remembering their biblical and literary contexts, considering the personal associations they bring up, and allowing them to become a focus for prayer and meditation.
The Amazon buttons are affiliate links, which means if you click on the link and purchase the item, Chronic Joy will receive an affiliate commission.