Thrive in life with chronic illness.
As we enter this new decade and a new season at Chronic Joy®, we knew that God was prompting us to clarify our mission statement: Thrive in a life with chronic illness. But what does it mean to thrive, especially when chronic illness is a constant companion? According to the dictionary thrive means:
1: to grow vigorously : FLOURISH
2: to gain in wealth or possessions : PROSPER
3: to progress toward or realize a goal despite or because of circumstances
While these definitions get us thinking, too often we consider more, bigger, better to describe what it means to thrive. However, we are learning that thriving in a life with chronic illness is about less, smaller, best. Consider a Biblical perspective based simply on love.
 "A new command I give you: Love one another. As I have loved you, so you must love one another." (John 13:34)
This verse has been guiding us for some time. While chronic illness can make it challenging to love and serve others, we are learning that in order to truly thrive, we are invited to love and care for others in spite of or because of the impact of chronic illness on our lives.
One of the great joys we have is highlighting when those in our community are loving others because of chronic illness' impact in their lives.
💎
Announcing Diamonds
Diamonds 2020 is a totally FREE, online conference for those affected by chronic illness. This is the second year for the conference and our young friend, Sara Willoughby, sensed God's call last year to take a step of faith and host Diamonds 2019, where she had over 300 sign-up. Each session was recorded and 23,000 viewers have been blessed to know that they are not alone living with the challenges of chronic illness.
This year's theme is Fighting Together and is all about relationships in the midst of chronic illness.  There are 16 different speakers including: Esther Smith, Joni Eareckson Tada, and our own Pamela Piquette. The conference is January 23-25. Pamela will be sharing on Thursday, Love One Another – A  Step of Faith.
❤️Love One Another – Marriages
February 14 is just around the corner and while culture might be thinking about candy and flowers, we are thinking about love and marriage. Marriage even under the best of circumstances can be challenging, but add in chronic illness as an unwanted third wheel and sometimes the challenges seem overwhelming. Check out these resources.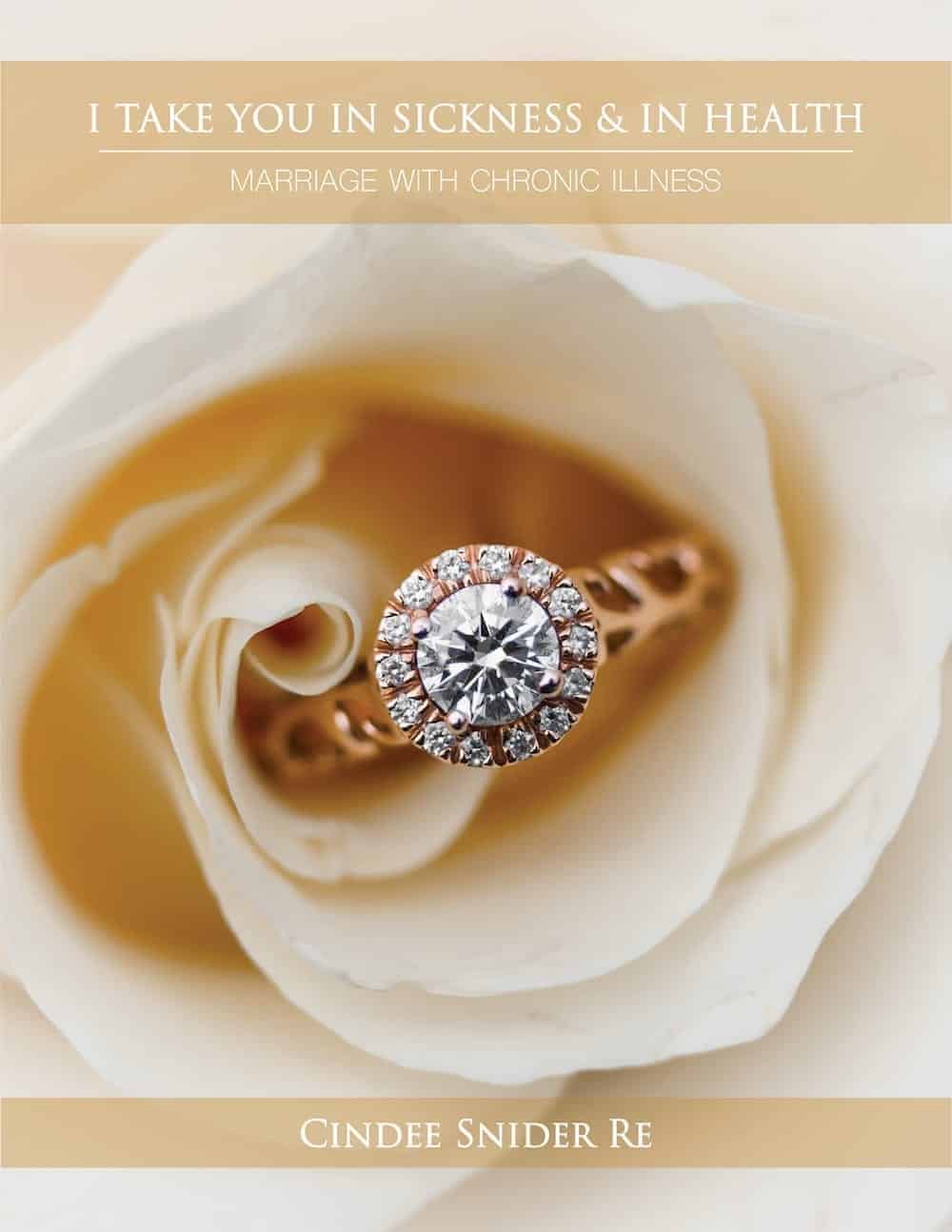 Cindee Snider Re
Rejuvenate, revitalize, rekindle, and reconnect with this insightful and enriching 10-chapter study (designed just for couples) that offers you and your spouse a safe place to grieve, heal, grow, and begin to dream together again – to thrive as one – in sickness and in health.
76 QUESTIONS TO CONNECT YOU AS A COUPLE
Maintaining a healthy marriage is a sacrificial pursuit and a life-long journey.
Fulfillment isn't something that just happens. It requires honesty and intentionality, commitment and compromise, patience and attention, trust and a willingness to forgive. Love that gives, multiplies. When we pursue one another, love deepens and grows.
Click here for this free printable guide.
#PenToPaper is a powerful, yet easy way to encourage one another and build each other up by fostering community, offering hope, and letting someone know they are not alone, that they are prayed for, cared about, and genuinely loved. Discover ideas to get you started, note starters (a few words to help you begin), and free, printable stationery.