The Promise of Hope
He will wipe every tear from their eyes. There will be no more death or mourning or crying or pain, for the old order of things has passed away. Revelation 21:4
One day, there will be no more pain. One day, it will all be gone. No more sorrow or fear. No more sadness or anxiety. And no more tears.
Paul wrote, "For I consider that the sufferings of this present time are not worth comparing with the glory that is to be revealed to us." Romans 8:18
When we look toward that first moment in eternity, everything this side of the veil will slide away. The pain and suffering and fear we endure in this life cannot compare with the glory to be revealed.
WHAT A PROMISE OF HOPE!
Those words don't change our pain here. They don't take away the hard or ease our suffering, but they are words of hope and of the promise to come – glimpses of the rising sun cresting the horizon.
Today, we groan beneath the weight of life in this fallen, broken, reeling world, but overwhelming joy is just beyond the veil, the moment when the anguish of this world will slip from our shoulders as step into the Presence of the Almighty God.
In This Issue
This issue of Oasis of Hope brings you stories to encourage your day, and share a promise of hope: 
Worry and Concern, an allegory by Bettie Gilbert exploring the difficult, fearful, painful, and vulnerable parts of the chronic illness journey
Field Notes of Pain by Stefanie Boyce in which she shares her personal journey through grief
21 Ways to Cope with a Chronic Pain Flare by Esther Smith, offering practical, helpful strategies for those difficult seasons
Thorns – A Poetry Prompt by Karin Fendick inviting you to write about the thorns in your life
Thorns by Gayl Wright, a poem inspired by Karin Fendick's prompt
We pray these words bless, encourage, and remind you of the joy to come!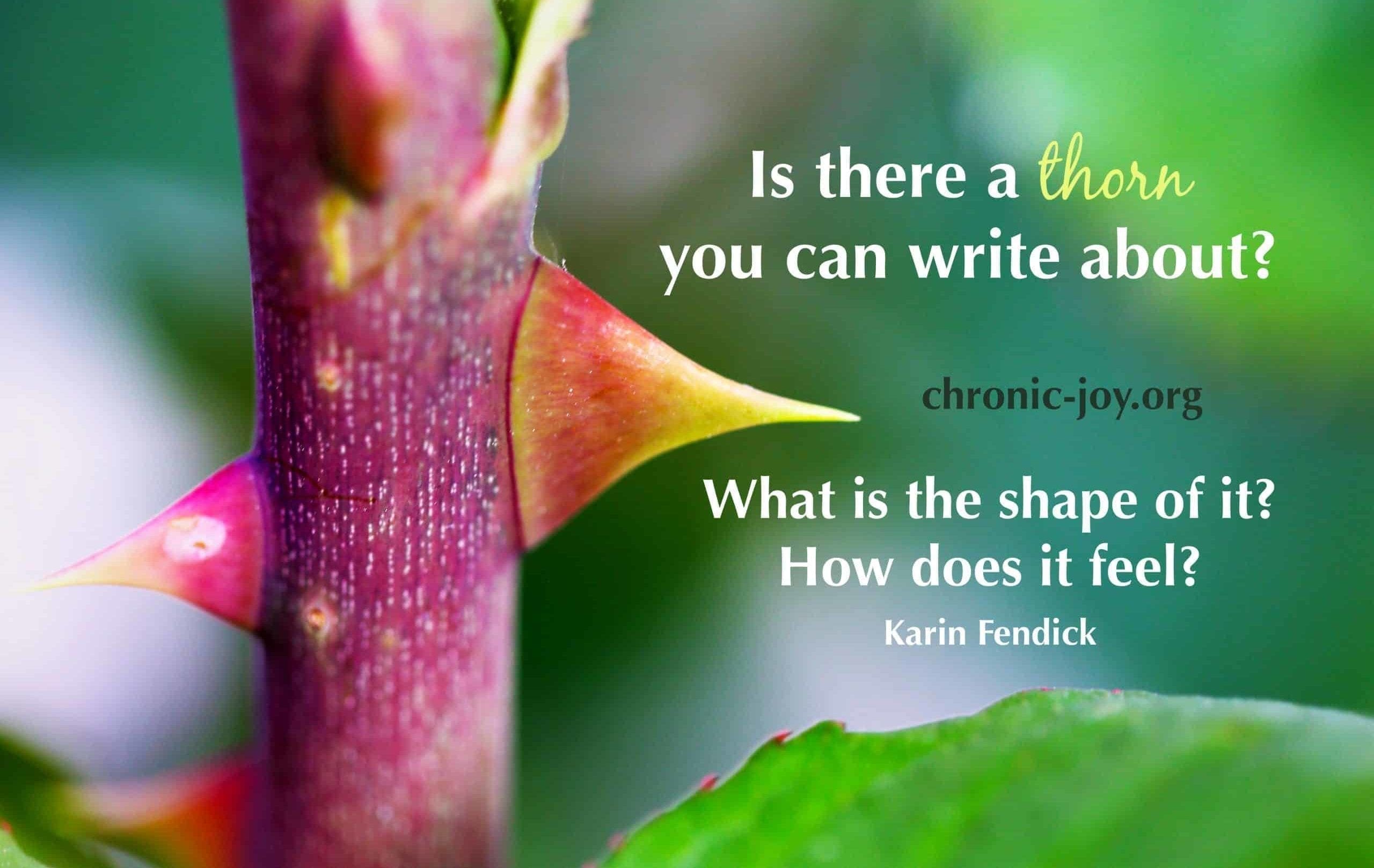 Is there a thorn you can write about? Perhaps you have been hiding it. What is the shape of it? What is the feel of it?
What other things are as sharp as thorns? List them. Use them in your poem.
Think of the roses in your life. Would you forsake the roses to escape the thorns?
Let your words speak directly to the thorn. What would you ask it?
What would God say to the thorn?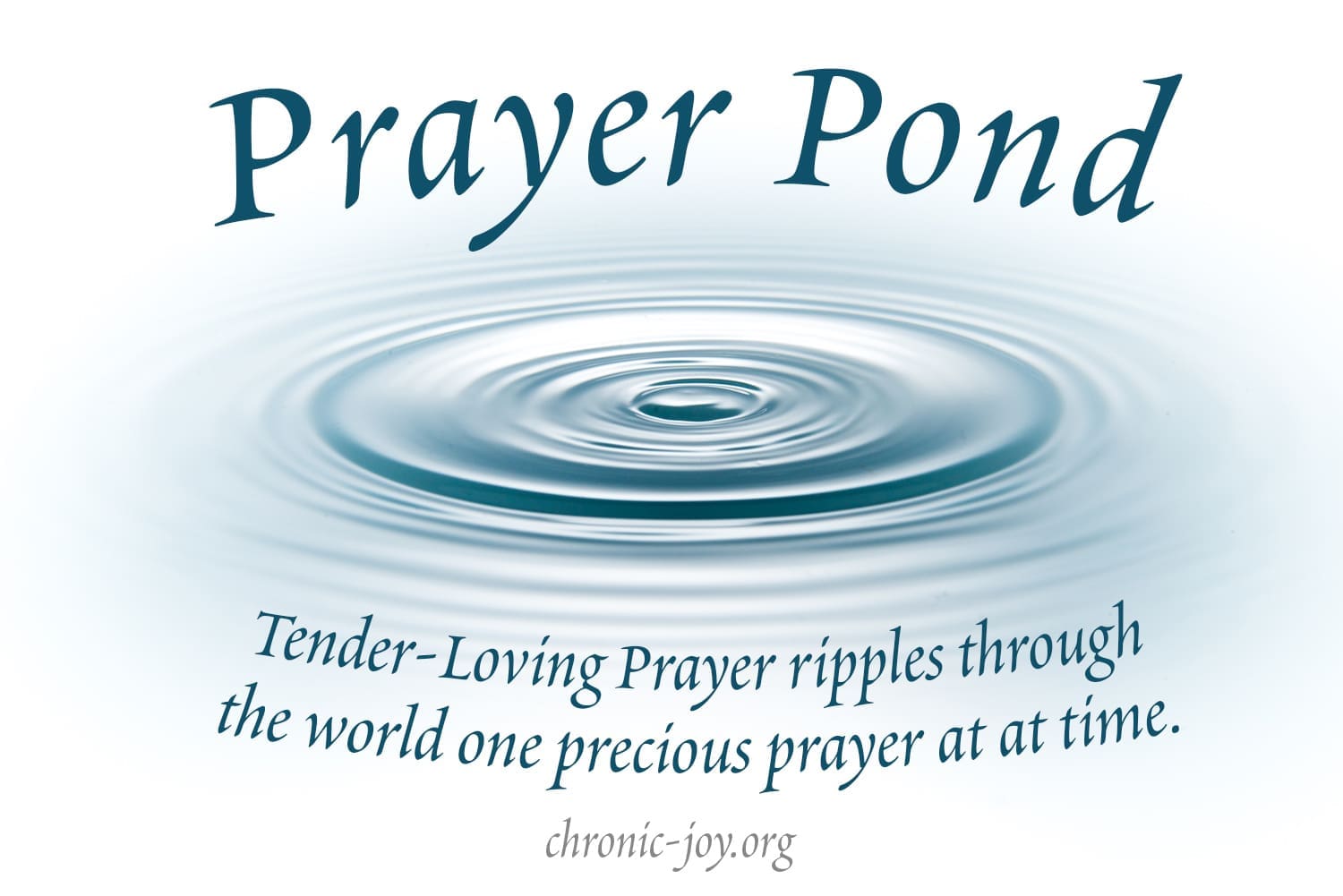 Prayer Pond
You're invited to the Prayer Pond, your safe harbor. This is where you can share your prayer requests, updates, and shouts of praise. Whether a request, praise, lament, suffering, loss, hope, grief, or joy, each prayer ripples far beyond this day and the boundaries of our world. #PrayItForward by praying for others.